Jennifer Aniston Said The Most Relatable Thing About Her Ex-Boyfriends
And it's all thanks to her friend and co-star Adam Sandler.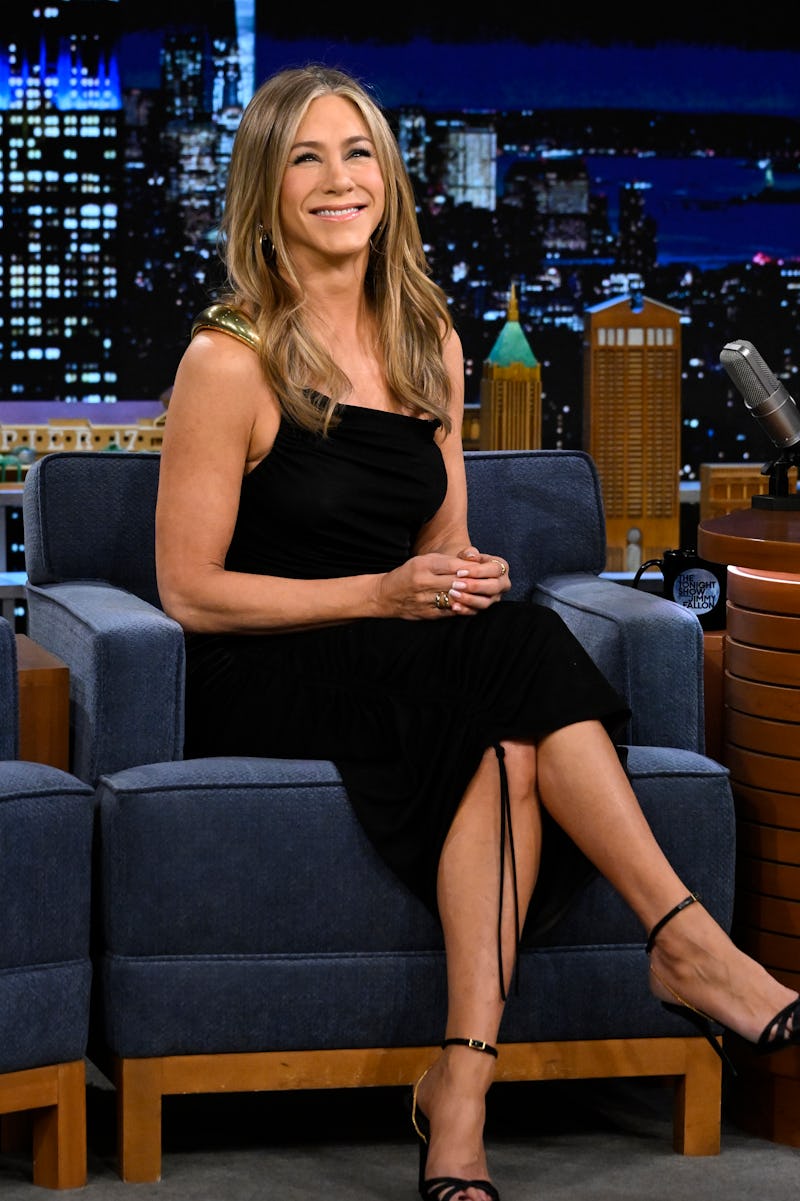 Todd Owyoung/NBC via Getty Images
Jennifer Aniston and Adam Sandler are back with another Murder Mystery film, further solidifying their great on-screen chemistry. But there's a reason for that – the duo have been close for over thirty years, having first met in their early twenties in Los Angeles. Over the course of their friendship, Aniston has been linked to some of Hollywood's most eligible bachelors, including her ex-husbands Brad Pitt and Justin Theroux, Bradley Cooper, and John Mayer. As it turns out, Sandler hasn't been afraid to share his opinion on his friend's dating choices.
During an appearance on The Tonight Show With Jimmy Fallon to promote Murder Mystery 2, Aniston was asked whether she and Sandler had given each other advice over the years. "If I get anything from him, it's ;What are you doing?' Usually based on someone I'm dating," Aniston admitted, adding her pal asks her, 'What are you doing? What's wrong with you?'" Relatable, right?
As for what advice she's given him, Aniston revealed that she makes a point of taking care of Sandler. "He's so concerned with taking care of everybody else that he doesn't take care of himself," she explained, adding she'll often make him smoothies "and give him all sorts of Chinese herbs when he's exhausted."
Aniston has tried to give Sandler fashion advice, but thanks to Vogue giving him the title of "style icon" in 2021, the actor said it was a lost cause. "Now he's like, 'Vogue said I was amazing like this,'" Aniston said, recalling Sandler's famous oversized shirt, basketball shorts, and sneaker combo that he wore to a "nice dinner" when they and Sandler's wife, Jackie, were on a trip in Italy. "So, thanks Vogue." Speaking to Esquire, Sandler is very proud of #sandlercore. "It took a while. I was working that angle for years," he said. "For a while I was like, 'Please accept me the way I dress.' And 30 years later, they finally came around."