Love Island's Jessie Wynter Is Keen To Avoid Making This Mistake Again
Plus, everything else you need to know about the bombshell contestant.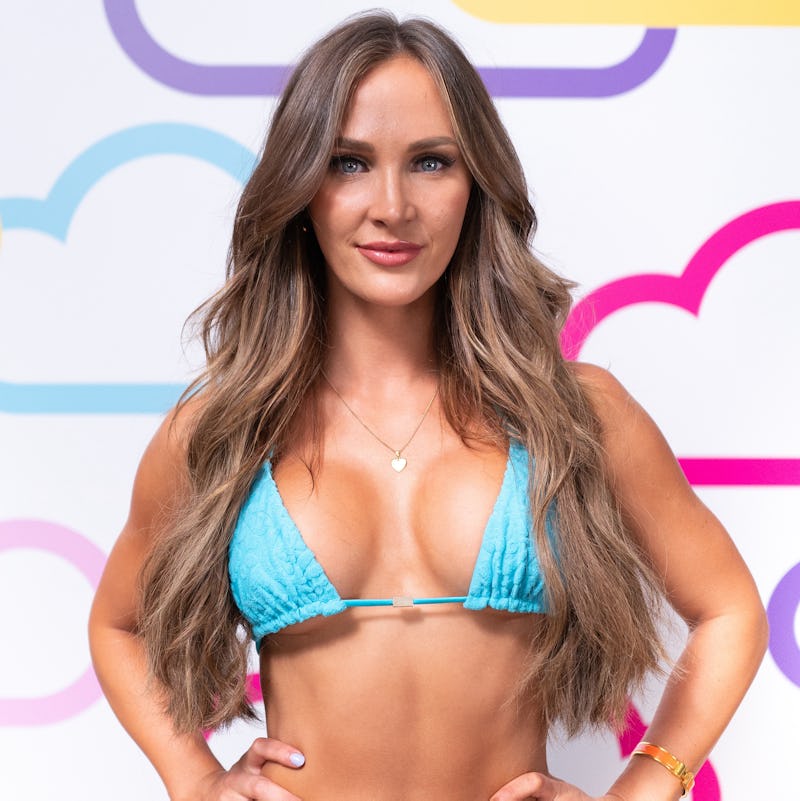 ITV2
As one of two Aussie bombshells, Jessie Wynter has promised to "bring energy" and "good vibes" to Winter Love Island. Entering the villa with fellow Love Island Australia contestant Aaron Waters, Jessie will be very familiar to those who watched her season. But will she bring the same energy from her time in the Love Island Australia villa, or will she build upon her experience in South Africa? Find out everything you need to know about Jessie, below.
What Is Jessie's Job?
Originally from Tasmania, the 26-year-old currently lives in Sydney, where she is a personal trainer and influencer. Jessie appeared on Love Island Australia in 2019, finishing the show in fourth place, having been in the villa since day one. She was coupled up with former Australian Football League player Todd Elton, but they broke up shortly after they returned to everyday life.
"I'd been on the show for quite some time before he came on, so I feel like the relationship was slightly unbalanced in that way," Jessie explained. "When we got out of the Villa, I thought everything was great and fun, however I just don't think we were both on the same page."
What Is Jessie's Instagram?
Jessie's Instagram feed includes a lot of lavish outfits, which comes with the territory as a successful influencer. Following her time on Love Island Australia, she struck up many brand partnerships and sponsorships, which can be found on her social media. "I'm very lucky to live the life that I lead, but it does get a bit lonely," she said. "All of my friends are settling down, and it's time for me to do the same."
You can get up to date with Jessie's lifestyle here, on @jessiereneewynter.
What Else Do We Know About Jessie?
Jessie's family and friends describe her as a "little bit of a wild child," and she sees herself as being pretty headstrong. "If there's something I want to do I will go and do it, no matter how many times I'm told not to," she said. Jessie will try not to "overthink things" when she enters the villa, and plans to "take things as they come – the laid back Aussie attitude."