John Boyega Would "Love" A Doctor Who Cameo
The Star Wars actor also praised Ncuti Gatwa's historic casting.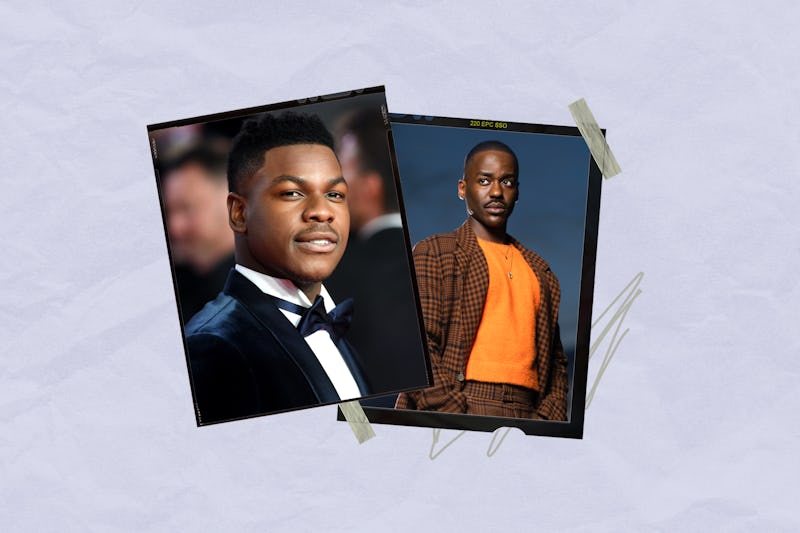 Stuart C. Wilson/Getty Images / BBC/Bad Wolf
Following the departure of Jodie Whittaker in 2022, Ncuti Gatwa is set to make his groundbreaking debut in the BBC's forthcoming iteration of Doctor Who. Gatwa's historic turn as the Time Lord has been welcomed by fans of the long-running series, as he becomes the first Black man to fill the coveted role. Now, John Boyega, who is no stranger to the world of science-fiction, has shared his thoughts on Gatwa's casting, revealing that he'd be open to a Doctor Who cameo.
Speaking to the Radio Times, the Star Wars leading man shared that he would "love" to make an appearance in the BBC series, but "just" for one episode. "Get me in an episode where I'm one of the many Doctors in many timelines so I can just cameo it," Boyega said. "Or I'd be the assistant, whatever. I'd show up."
Meanwhile, when asked about diversity in film and television, the actor said things are "opening up," citing Gatwa's upcoming Doctor Who stint as a prime example. "You get inspired by things like Ncuti Gatwa playing the Doctor in Doctor Who — that is special to me." He continued: "The glass ceiling can't limit us. It's exciting to see what comes out of this new stage of filmmaking and entertainment."
Speaking back in 2022, Gatwa discussed the enormity of taking on such an iconic role, sharing that he initially felt "a little bit scared" after his historic casting. "This role and show means so much to so many around the world, including myself, and each one of my incredibly talented predecessors has handled that unique responsibility and privilege with the utmost care," the Sex Education star said. "I will endeavour my utmost to do the same."