John Stamos Reveals Why He Was "Angry" At Mary-Kate & Ashley Olsen
The former Full House co-stars appeared in the show's original run.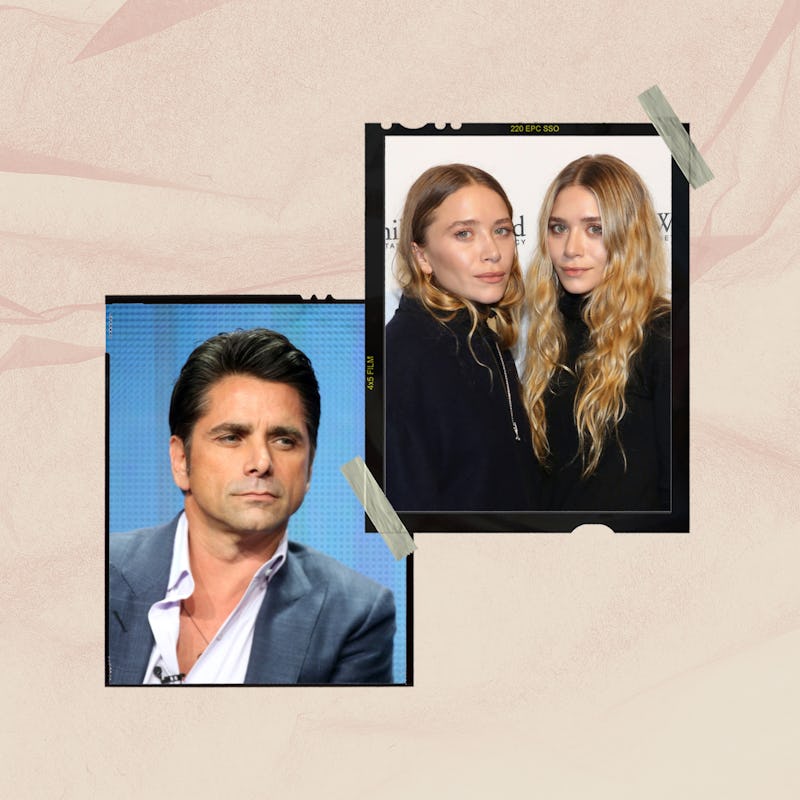 Frederick M. Brown/Getty Images Entertainment/Getty Images / Robin Marchant/Getty Images Entertainment/Getty Images
Despite starring together in the much-loved sitcom Full House, John Stamos has revealed that he was "angry" with Mary-Kate and Ashley Olsen when they declined to appear in the show's Netflix reboot.
As fans will recall, the original sitcom ran between 1987 and 1995 and was later revived under the new title Fuller House in 2016. Throughout the reboot's five-season run, which ended in 2020, original cast members such as Candace Cameron Bure, Scott Weinger, Jodie Lee Ann Sweetin, Lori Loughlin, and the late Bob Saget, appeared in the series. However, the Olsen twins (who both played the character of Michelle Tanner) chose not to come back.
During a May 2023 appearance on the And That's What You REALLY Missed podcast, Stamos (aka Jesse Katsopolis), shared that he was "angry for a minute" when his former co-stars opted not to be a part of the revived sitcom.
"Bob Saget] was very instrumental in keeping us all together. The twins moved to New York... Mary-Kate and Ashley, we didn't see them much. I mean, we stayed in touch a little bit but Bob really did," Stamos recalled. "And they were so great. You hear rumors, 'Oh, they hated their childhood or they hated being on the show or whatever.' When I did Fuller House they didn't wanna come back. And I was angry for a minute. And that got out. But they were, like, 'We loved our childhood. We loved being with you. We miss Bob.'"
Meanwhile, back in 2015, Stamos appeared to call out the Olsen twins on Twitter when the siblings said they were "shocked" by Netflix's Fuller House revival, claiming they hadn't "heard from John." As per Digital Spy, Stamos responded to the twins' comments online, writing at the time: "I call bulls***."
The actor later returned to Twitter following a "sweet talk" with Mary-Kate, adding: "There are way more important things going in the world today. #Family."