Joshua Jackson Reveals The Truth Behind A Viral Dawson's Creek Scene
The actor set the record straight on The Tonight Show Starring Jimmy Fallon.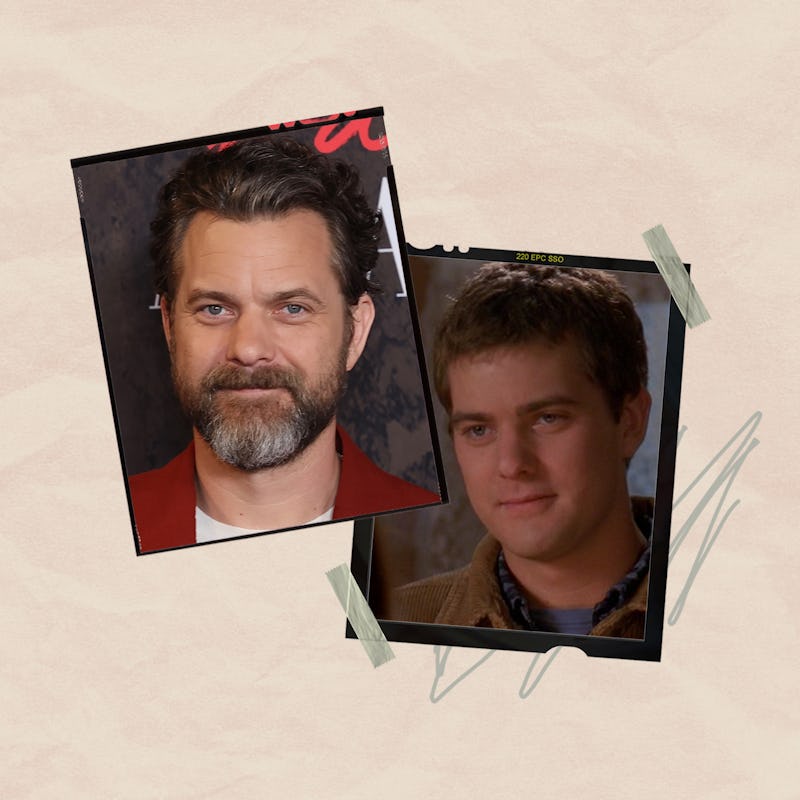 Robin L Marshall/WireImage/Getty Images / The WB
The classic teen drama Dawson's Creek remains a firm favorite among a generation of '90s kids, and the show's legacy continues to thrill fans to this day. Most recently, a scene from the drama's first-ever season has been making the rounds on social media, during which the character of Pacey Witter gets hit in the face by a basketball thrown by Dawson Leery (James Van Der Beek) amid a heated argument in their high school gym. Now, Joshua Jackson (aka Pacey Witter) has revealed the truth behind the viral Dawson's Creek scene, 25 years after it originally aired on TV.
Appearing on The Tonight Show Starring Jimmy Fallon on April 25, Jackson was quizzed about the clip in question and revealed that it took "two or three" takes to get right. "The ball hit the camera after it hit my face, and they loved it so much," he recalled.
Commenting on the scene's recent social media reassurance, Jackson added that when he first saw his name trending he was worried that he'd "done something terrible," but soon realized he hadn't "screwed up" and his "career wasn't over." Instead, fans on Twitter were carrying out "a forensic analysis of this 25-year-old TV show" to figure out exactly how the Season 1 moment was filmed.
Revealing the truth behind the now-viral scene, which some fans believed was "CGI," Jackson confirmed that the ball was "just a beach ball, painted to look like a basketball, that got bounced off my face. Hate to break it to you, Twitter."
Meanwhile, addressing the viral clip on social media, Jackson wrote: "They told me on set I was trending on Twitter and I got really nervous for a second," before joking in another tweet that "no Pacey's were harmed in the filming of this scene."
Airing for six seasons between 1998 and 2003, Dawson's Creek followed the ups and downs of a close-knit group of friends in the fictional town of Capeside, Massachusetts. In addition to Jackson and Van Der Beek, the teen drama also starred the likes of Michelle Williams, Katie Holmes, and Chad Michael Murray, among others.