Silvio Scaglia Responds To Julia Haart's "Bullying" Allegations Amid Their Divorce
She said her estranged husband has become "increasingly volatile, abusive, and unhinged."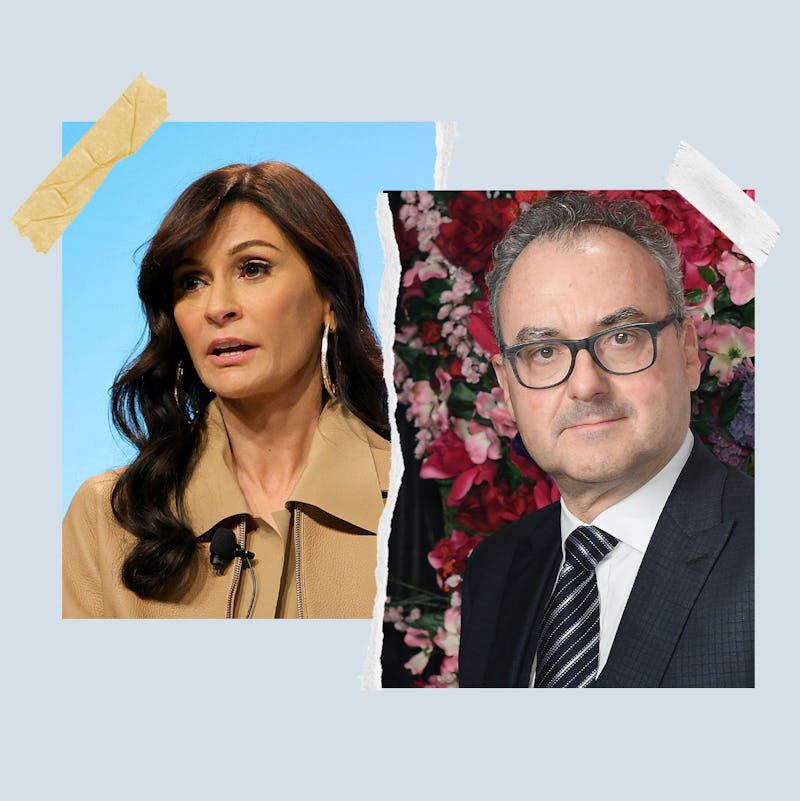 Jamie McCarthy/Dimitrios Kambouris/Getty Images
Days after the news broke that Julia Haart filed for divorce from Silvio Scaglia and was fired from her role as chief executive officer at his company, Elite World Group, the My Unorthodox Life star is now accusing her estranged husband of "bullying." According to People, the 50-year-old Netflix star also applied for a temporary restraining order against Scaglia, alleging that he "has become increasingly volatile, abusive, and unhinged" in recent weeks.
After Haart filed for divorce last week, Scaglia filed a lawsuit alleging that she "illegally transferred" $850,000 to an account that she controls after he notified her of her dismissal, E! News reports. But according to a suit filed by Haart, "both parties have withdrawn money for personal expenditures" and Scaglia has withdrawn significantly more. Haart also claimed that she was wrongfully terminated because she is the "public face and creative force behind EWG" and purported to co-own 50 percent of the company.
Haart's lawsuit, which was obtained by People, claims that the fashion designer's termination had "nothing whatsoever to do with Haart's performance as CEO of EWG." Instead, the document claims she was fired because Scaglia has a "personal vendetta against his estranged wife." The lawsuit also alleges that Scaglia has been planning on selling EWG and putting the profits from the sale toward an entirely different business venture.
Haart's filing also claims Scaglia engaged in more "egregious, bullying, unauthorized conduct," including cutting off her corporate credit cards, denying her access to the EWG office, and firing her assistants. The legal document also alleges that he has been lying to the press about the reality star because he is "keenly aware that the media has a particular interest in her life." Scaglia's team, however, would not directly address any of Haart's claims.
"We are not going to respond to the multiple falsehoods and baseless personal smears in Ms. Haart's Delaware lawsuit except to put faith in the court to determine the facts and the law," a spokesperson for Scaglia told People. "We will note, however, that it seems Ms. Haart has not taken the time to read the company's governing documents as to who owns the stock that controls the company."
The statement also said that Haart's allegations mustn't derail from the lawsuit that Scaglia filed last week, "which demands return by Ms. Haart of the $850,000 cash by wire transfer that Ms. Haart illegally, without notice or authority, caused to be transferred from the company to her personal company." The spokesperson added that once the funds are returned, Haart must be held "legally accountable" for the "illegal misappropriation of company funds."
Haart's attorney, Marty Singer, said Haart didn't break the law. "The account that is the basis of a lawsuit is a jointly owned account," he said in a statement to People. He also said Scaglia's allegations against his client are blatantly false. Singer added, "The claims against Julia Haart are not based in fact and an attempt for Silvio Scaglia to take the attention off of his own history of failed investments."