Justin Bieber Defends Frank Ocean's Controversial Coachella Set
"I was blown away," the singer wrote on Instagram.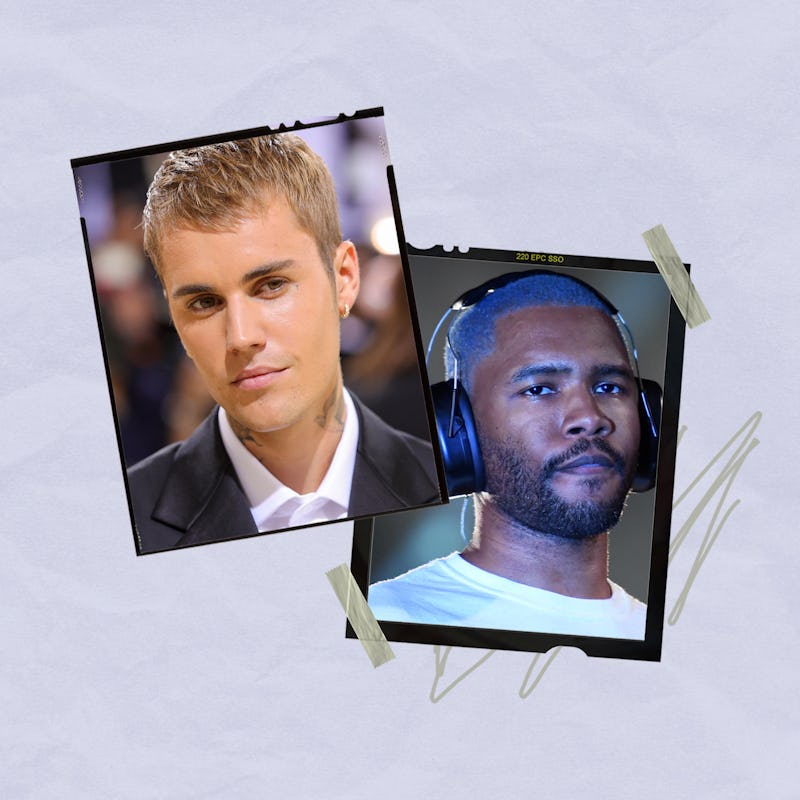 Theo Wargo/Getty Images / AFP Contributor/AFP/Getty Images
On April 15, Grammy winner Frank Ocean returned to the stage for the first time in six years for his much-anticipated Coachella headline set. During his performance, Ocean performed a string of hits including "Novacane," "Crack Rock," "White Ferrari," and "Self-Control." However, the singer-songwriter's set sparked a wave of online backlash after a Youtube live stream was canceled without explanation. Those at the festival also voiced their disapproval at Ocean's late arrival on stage and lack of available merchandise, while some fans described his appearance as "lackluster."
However, Justin Bieber has come out in defense of Ocean's Coachella headline set on Instagram, sharing that he was "blown away" by the controversial performance. "His artistry is simply unmatched, his style, his taste, his voice, his attention to detail," Bieber wrote in a caption. "I was deeply moved. It made me want to keep going and get better as an artist. He continues to set the bar high and gave me a night I will never forget! Thanks Frank."
As per the Independent, Ocean reportedly injured his ankle during Coachella rehearsals in the week leading up to his big performance at the festival, forcing significant changes to the show's overall production. Sources also claimed to Variety that the original set was supposed to include an ice rink with skaters. However, this segment of the show was reportedly canceled ahead of the performance.
As mentioned, some fans were quick to express their disappointment at Ocean's hotly-anticipated Coachella appearance. However, like Bieber, many have also defended the divisive headline set.
"I loved Frank's set last night. Different is not a bad thing. Unexpected is the point of art," one fan wrote on Twitter. "I honestly loved how chaotic Frank Ocean's set was," another said of the performance, while one fan asked: "Am I the only person at Coachella who loved Frank Ocean's set?"
This article was originally published on