You Have To See The Portraits This Bachelorette Contestant Paints In His Spare Time
He's an investment sales consultant by day, but an artist by night.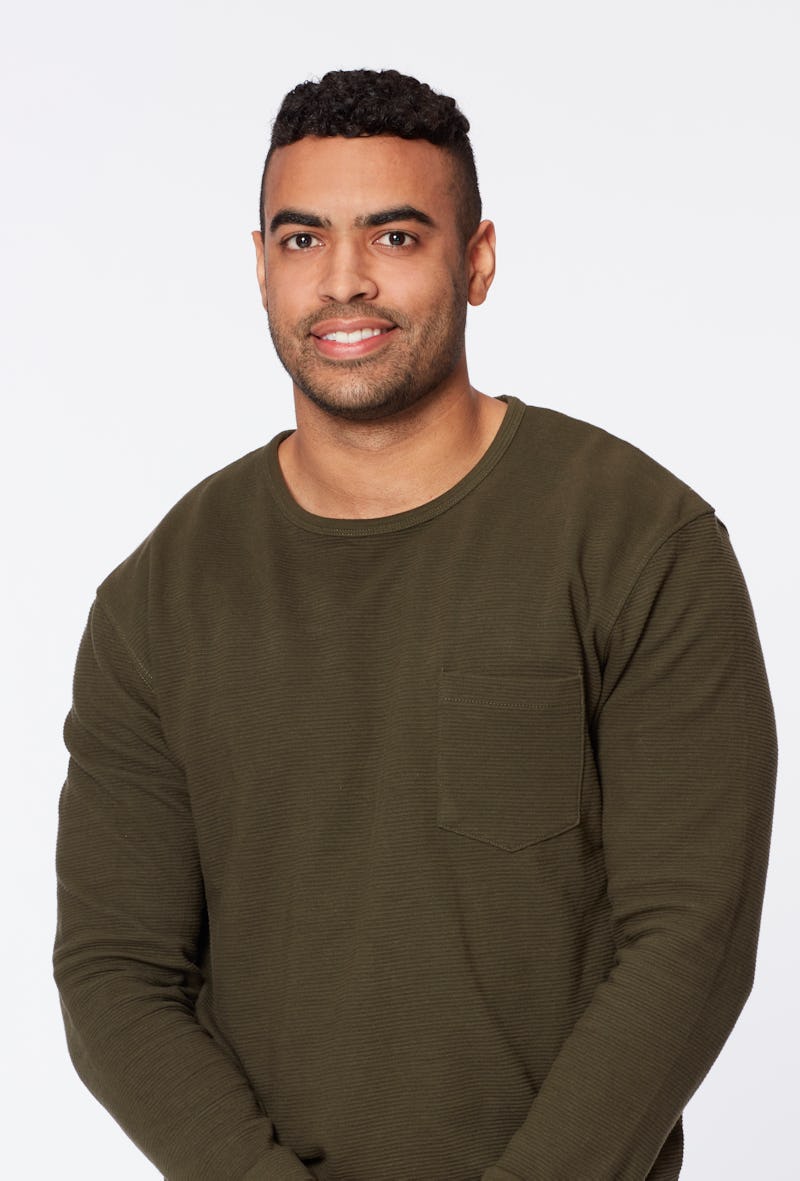 ABC/Craid Sjodin
With Katie Thurston's Bachelorette season comes a whole new crop of men to love, hate, and roast on Twitter. It's unclear which camp 26-year-old Justin Glaze will fall into, but he's rumored to make it far in the season, so fans are going to have to get to know him either way. The self-proclaimed romantic from Baltimore is apparently ready to find his forever partner and values intimate connection when it comes to emotional and physical courtship. Will that be enough to win Katie's final rose? To quote one of Justin's recent Instagram post, "grab a bottle and get ready" to find out. Here's what to know about the Baltimore resident ahead of the show's premiere.
Justin's Job Is Only A Small Part Of Who He Is
Justin appears to be a well-rounded and well-cultured contestant. The former track and field athlete works as an investment sales consultant but seems to have a good handle on balancing his buttoned-up career with a more relaxed lifestyle. He shares in his ABC bio that he loves a good barbecue, counts Basquiat as his all-time favorite artist, and if given the opportunity to be a superhero would be Black Panther. The downside? He apparently hates dancing. Let's hope that Katie's able to look past this one shortcoming or that she's able to persuade him to get on the dance floor.
Justin's Instagram Shows Off His Side Passion
As the "👨🏽‍🎨🎨" emojis in his Instagram bio confirm, Justin is an artist. The majority of his posts show him either beside a completed work of art or in the process of creating a final piece. His work runs the gamut from romantic nudes to sketches of families and even a striking painting of Marilyn Monroe. Taking bets now that he does a portrait of him and Katie at some point in the season.
What Justin Is Looking For
According to Justin's ABC bio, his parents have been married for more than 30 years and he looks to them as an example of what a successful relationship should look like. Though he's tried his hand at dating, he hasn't found "the one" yet, but he does know what he's looking for in a partner. His checklist for the perfect mate includes someone who is trustworthy, beautiful inside and out, and committed to approaching life as a team. He's also looking for someone who can balance a passion for fitness with a passion for Sauvignon Blanc (aren't we all?) so tune in to see if Katie can get that balance right.