Justin Timberlake Urges Britney Spears' Family To "Let Her Live"
"No woman should ever be restricted from making decisions about her own body."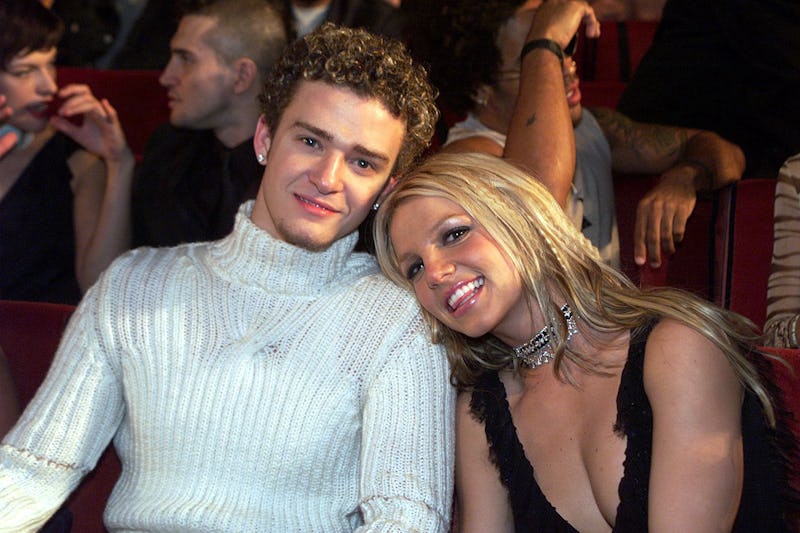 KMazur/WireImage/Getty Images
Justin Timberlake is calling on the court and the Spears family to #FreeBritney. After Britney Spears requested the end of her 13-year-long conservatorship during a public court hearing, her famous ex-boyfriend — like other celebs — stood in solidarity with the pop star. "After what we saw [on June 23], we should all be supporting Britney at this time," he tweeted. "Regardless of our past, good and bad, and no matter how long ago it was … what's happening to her is just not right. No woman should ever be restricted from making decisions about her own body."
The former *NSYNC star's tweets came after she made an emotional plea to the judge to call off the "abusive" legal arrangement that gave her father, Jamie Spears, control over her finances and personal decisions. In her testimony, Spears recalled being sent to a mental health facility in 2019 after attempting to change one dance move during rehearsals for her Las Vegas residency. She also said that her therapist was called and her medications were switched. "Not only did my family not do a goddamn thing, my dad was all for it," she said.
That's only some of the ways the conservatorship apparently took away Spears' freedom. Later on in the hearing, the "Toxic" singer said that she can't do everyday activities such as driving in the car with her boyfriend. But perhaps the most heartbreaking detail of all is that her conservators forced her to wear an IUD to prevent her from having another child, which they won't allow her to remove. "I want to be able to get married and have a baby," she said. "I was told with the conservatorship, I was not able to get married and have a baby."
Timberlake went on to condemn Spears' conservators for stripping her of basic rights. "No one should EVER be held against their will … or ever have to ask permission to access everything they've worked so hard for," he continued. The "Cry Me A River" crooner closed out his statement with a warm message for Britney along with some words for her family and the court. "Jess [Biel] and I send our love, and our absolute support to Britney during this time," he wrote. "We hope the courts, and her family make this right and let her live however she wants to live."
Timberlake's tweets come several months after he issued a public apology to Spears and Janet Jackson following the release of The New York Times documentary, Framing Britney Spears. The film shed light on some of his past misogynistic and racist behavior, which he addressed in an Instagram post on Feb. 12. "I've seen the messages, tags, comments, and concerns and I want to respond," he wrote at the time. "I am deeply sorry for the times in my life where my actions contributed to the problem, where I spoke out of turn, or did not speak up for what was right."
Elsewhere in his apology, Timberlake explained that the entertainment industry was built in such a way that sets white men up for success. "It's designed this way," he continued. "As a man in a privileged position I have to be vocal about this. Because of my ignorance, I didn't recognize it for all that it was while it was happening in my own life but I do not want to ever benefit from others being pulled down again."
Spears, for her part, never responded to the apology. She did, however, tag her ex in a couple of her infamous dancing videos on Instagram. In January, She danced to "Holy Grail," the pop star's collaboration with rapper Jay-Z; in April, she posted another video of herself dancing to Timberlake's "Filthy." "I know we had one of the world's biggest breakups 20 years ago… but hey the man is a genius!!!" Spears captioned the clip. "Great song JT!!!!!" Timberlake responded with several emojis, confirming that there's no bad blood between them at all.
The same cannot be said about Spears' relationship with her father. "He loved the control he had over me, one hundred thousand percent," Spears said during Wednesday's hearing after comparing her father to a sex trafficker. "I've lied and told the whole world 'I'm OK. And I'm happy.' It's a lie. I thought I just maybe I said that enough. Because I've been in denial. I've been in shock. I am traumatized. You know, fake it till you make it. But now I'm telling you the truth. OK? I'm not happy. I can't sleep. I'm so angry. It's insane. And I'm depressed. I cry every day."