Keke Palmer Welcomed Her First Baby With Boyfriend Darius Jackson
"Hey Son!!!!" she captioned her Instagram post.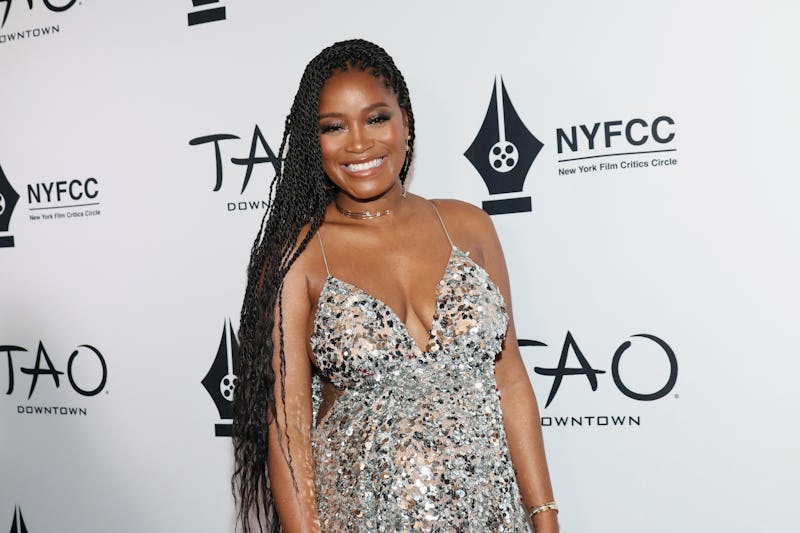 Dia Dipasupil/Getty Images Entertainment/Getty Images
Keke Palmer now has a family of three. On Feb. 27, the Nope star announced that she has given birth to her first child, welcoming a baby boy with boyfriend Darius Daulton Jackson. Palmer shared her new arrival by posting her son's first photos on Instagram, revealing that his name is Leodis Andrellton Jackson — or as she affectionately called him, "baby Leo." Jackson also confirmed his newborn's arrival by resharing Palmer's post on his Instagram Story.
For her Instagram announcement, Palmer posted a slideshow of photos and videos documenting her baby's birth. In the first photo, Palmer and Jackson pose for a selfie in the car, stating that they've only had "48hrs of being parents," while the next video shows her jamming out to a special song. "Darius always made me playlists when we first started dating, 'Someone' by El Debarge was a favorite," she wrote. "We became each other's someone and made a someone, look at God!"
The next two slides show the couple meeting their son for the first time, even showing him a video of rapper Rolling Ray. "The baby love Rolling Ray, cause purrr," she wrote jokingly. Palmer also shared a photo of her cuddling Leo in the hospital bed, carefully hiding his face from the camera. "I'm not hiding the world from my son, I'm hiding my son from the world," she quipped, before proceeding to share his actual first baby photos. "I'm just playing, my baby face is on this slide," she wrote.
Palmer concluded her announcement post by stating how happy she was of giving birth to her first child during Black History Month, "with a name to match" the occasion. "Welcome to the world baby Leo," she proudly proclaimed.
The actor previously announced that she was pregnant during her first time hosting Saturday Night Live on Dec. 4, 2022, by revealing her baby bump during her monologue. "There's some rumors going around," she said. "People have been in my comments saying, 'Keke's having a baby, Keke's pregnant,' and I want to set the record straight — I am!"
Palmer and Jackson welcome their first child after dating for nearly two years. While it's not known when they started dating, the two were first linked together in May 2021, and she opened up about their relationship to Bustle that March. "This is the happiest I've ever felt with someone," she said about going public with Jackson. "So why would I go out of my way to hide this person? That's a lot more work than just living in my life and being in my life."