Kim Kardashian Reveals Why She Prefers "Lights Off" In The Bedroom
The reality star got candid about her dating life in the public eye.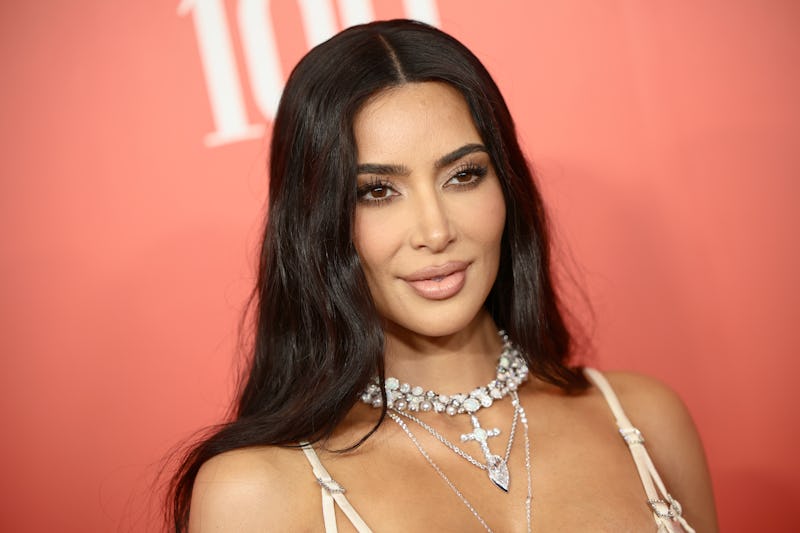 Dimitrios Kambouris/Getty Images Entertainment/Getty Images
As the queen of reality TV, Kim Kardashian is known for sharing the most intimate details of her life onscreen. During the June 8 episode of The Kardashians Season 3, Kim met up with her sister Kourtney Kardashian's ex, Scott Disick, and the pair got candid about being single and dating as a public figure.
"I love hanging out with Scott, we're both single right now so I feel like there's a lot to talk about and a lot to navigate," Kim said in a confessional, adding: "He always teaches me to have a sense of humor about it." Disick then suggested that Kim should date an "older Italian businessman," to which the SKIMS founder responded: "I don't like the old thing but I don't like the really young thing either."
Referencing the relationship between 77-year-old Cher and 36-year-old Alexander "A.E." Edwards (who have a 40-year age gap between them), Kim then disclosed that dating a younger man would make her feel "insecure."
"Maybe she's just secure or has the lights off," Disick joked before Kim revealed: "I pretty much have the lights off now." In a subsequent confessional, the SKKN founder continued: "It's so weird. But then I can walk out of a photo shoot with 100 people working on set, I can walk out in a thong, but if it's like, you're there with me, I'm like, 'Wait, don't look at me! Turn the lights off!'"
Later in their on-camera conversation, Kim also discussed the "awkward" realities of dating in the public eye. "What do those first dates look like? Behind doors, I can't go out ... It's kind of awkward. I'm like 'Hurry, get in! Hurry, hurry, so no one in the hallway sees you.'"
Meanwhile, Kim also confessed that her celebrity status influences her romantic relationships in other ways, including how long she decides to date someone. "If you are seen with someone, then if it's starting to not work out, you almost have to try to make it work a little longer because you're so embarrassed that it was so quick," she added.