Keanu Reeves, Idris Elba, & More Former Co-Stars Pay Tribute To Lance Reddick
"His shining light of character was just something really special."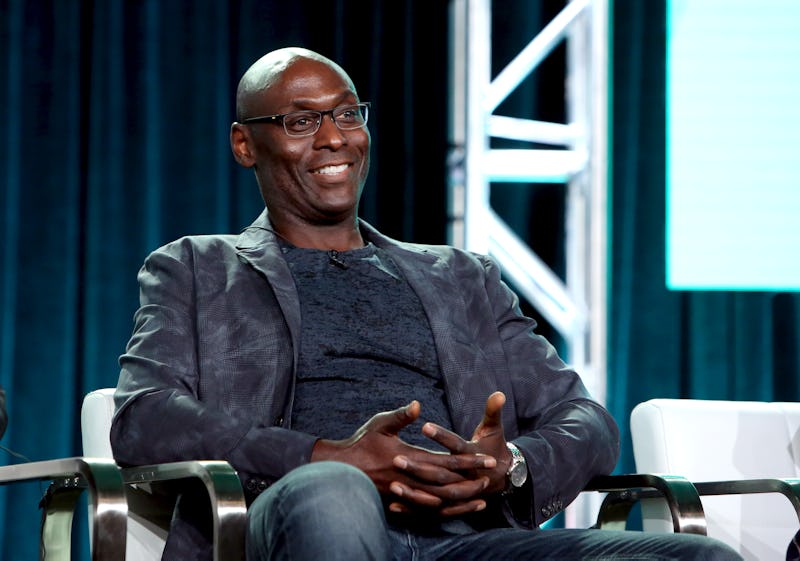 Variety/Penske Media/Getty Images
The death of Lance Reddick is being met with shock and sadness. The longtime actor and musician — whose work includes the John Wick movies, The Wire, Fringe, and more — died on Friday, March 17 at age 60. He passed "suddenly" and of natural causes, his publicist Mia Hansen said in a statement, per the Associated Press.
Reddick had been promoting his latest film, John Wick: Chapter 4, ahead of his unexpected death, and his co-workers are now grieving his loss. The franchise's lead actor, Keanu Reeves, and director Chad Stahelski shared a joint statement that expressed their sorrow for the man who played Charon in all four movies so far. "We are deeply saddened and heartbroken at the loss of our beloved friend and colleague Lance Reddick," they said, per Deadline. "He was the consummate professional and a joy to work with. Our love and prayers are with his wife Stephanie, his children, family and friends. We dedicate the film to his loving memory. We will miss him dearly."
The cast and crew continued to honor Reddick at the John Wick 4 premiere, where attendees were given blue pins to wear in his memory. "He was a beautiful, special person," Reeves told CNN. "[He] was a person of dignity and grace. I just feel really honored and grateful that I had a chance to have met him and worked with him." Speaking to Entertainment Tonight on the red carpet, the actor got emotional, calling Reddick "a very beautiful person and special artist." "His shining light of character was just something really special," he shared.
Meanwhile, Shamier Anderson, a newcomer to the franchise, tweeted his own tribute that showed how much he admired the veteran actor. He noted that their "time together was brief" but Reddick's legacy impacted his life and career. "You have inspired me and I dedicate this performance to you," he added, in part.
Prior to his death, Reddick appeared on The Kelly Clarkson Show alongside Reeves and Ian McShane in what ended up being his final interview, where he described his castmates as a true family after four films. "You see with the three of us how it's not just the family that you're born into but the family that you've created and how much we really are family," he said.
Another major role for Reddick was as Cedric Daniels on the acclaimed crime drama series The Wire, which ran from 2002 to 2008. Many of his co-stars similarly paid tribute to Reddick on social media, including Idris Elba, who posted an emotional video to his Instagram stories. In it, he recalls how Reddick "killed that role as an actor," adding, "I'm f*cking crying right now, yeah, heart bleeding for my guy because he f*cking went in for us." He also notes that he loves and misses him.
The Wire creator David Simon remembered Reddick in a tweet as a "consummate professional, devoted collaborator, lovely and gentle man, loyal friend." He added, "Could go on, but no, I can't go on. This is gutting. And way, way, way too soon."
Numerous other actors from The Wire shared their own reflections and memories in their tributes. They described Reddick as "wildly talented," "a really good man," "a brother," "the epitome of class," and so much more. Several also sent their condolences to Reddick's wife and children.
Reddick — a graduate of the Eastman School of Music and the Yale School of Drama — enjoyed a decades-long acting career after booking his first film and TV roles in the late 1990s. He found great success with The Wire, and then went on to land main roles on Fringe, Bosch, and the Resident Evil TV series. His final performances are still to come, as he had already filmed projects such as the John Wick spinoff Ballerina and the series Percy Jackson and the Olympians before his death.
This article was originally published on