10 Keanu Reeves Movies To Marathon After The Matrix: Resurrections
A Keanu movie night is basically self-care.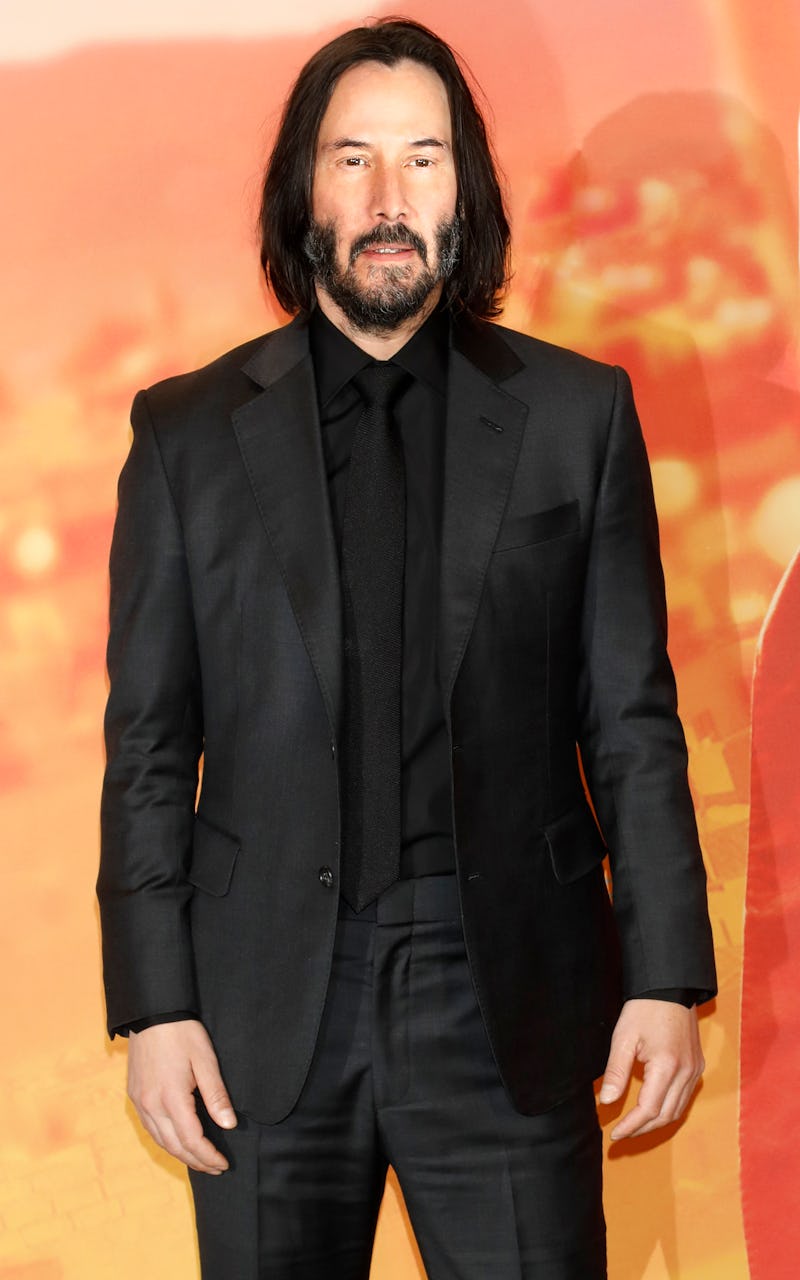 Kurt Krieger - Corbis/Corbis Entertainment/Getty Images
We do not deserve Keanu Reeves, certified nice guy and high-profile celeb. Throughout his decades-long career, his selfless, down-to-earth deeds have made fans swoon. Whether he's buying dessert just to have a piece of paper to autograph for a fan or giving up his seat on the subway, Reeves has always seemed beyond the trappings of fame and Hollywood. Maybe that's why everyone from Sandra Bullock to Kris Jenner had a crush on him at some point.
Onscreen, however, Reeves made a career out of being a tough guy. He's been in fast-paced chases (Speed), gone undercover in sting operations (Point Break), and thrice played a hitman with a conscience (the John Wick movies). But it was his turn as hacker-turned-rebel Neo in the revolutionary 1999 dystopian film The Matrix — and its following installments — that cemented his mega-star status. After 18 years, Reeves finally donned his iconic full-length coat once again to reprise his role in The Matrix Resurrections, the fourth film in the franchise, out on Dec. 22.
If you can't get enough of the actor after watching his sci-fi comeback, here are some of Keanu Reeves' best movies, including a few romantic options and a sports dramedy.