Leonardo DiCaprio Regrets Turning Down This '90s Cult-Classic
The film kick-started another actor's career.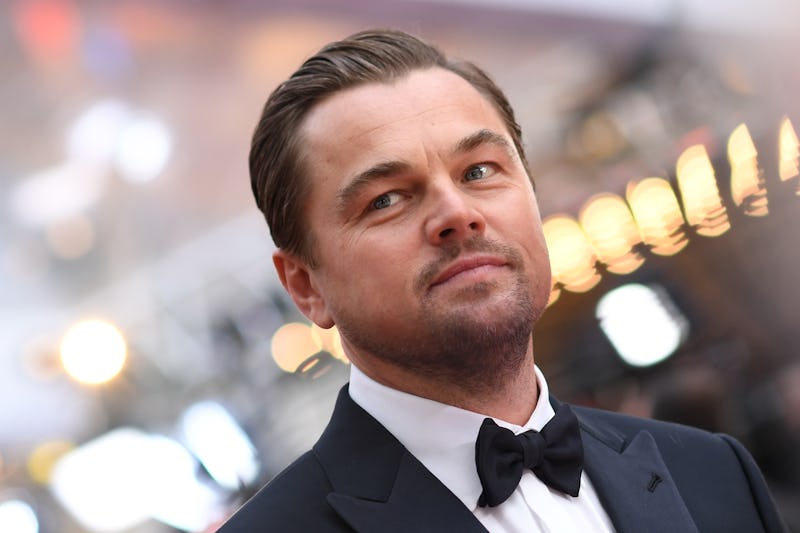 VALERIE MACON/AFP/Getty Images
With big-screen performances in The Wolf of Wall Street, The Revenant, Titanic, and Romeo + Juliet, Academy Award-winner Leonardo DiCaprio is one of Hollywood's brightest stars — but there's one '90s cult-classic the actor has expressed regret about missing out on.
Speaking to GQ back in 2008, DiCaprio confirmed that he turned down the lead role of Eddie Adams (aka Dirk Diggler) in Paul Thomas Anderson's Boogie Nights, opting to star in the 1997 disaster epic Titanic instead. The role of Eddie ultimately went to Mark Wahlberg, kick-starting his acting career.
"Boogie Nights is a movie I loved and I wish I would've done," DiCaprio told the outlet, and when asked if he would now choose the film over Titanic in hindsight, the actor continued: "I'm not saying I would have. But it would have been a different direction, career-wise. I think they're both great and wish I could have done them both … The truth is, if I'd not done Titanic, I wouldn't be able to do the types of movies or have the career I have now, for sure. But it would have been interesting to see if I had gone the other way."
During a 2010 interview with ShowbizSpy, DiCaprio again shared his regret over Boogie Nights, revealing that being unfamiliar with the work of director Anderson at the time partly inspired his decision to turn the project down. Meanwhile, speaking previously on The Bill Simmons Podcast, Anderson himself addressed DiCaprio's rejection of the role, noting: "There was no Leo vs. Mark because Leo decided not to do the film."
Starring Wahlberg, Julianne Moore, Burt Reynolds, John C. Reilly, and Philip Seymour Hoffman, the 1997 comedy-drama is set in 1970s Southern California and follows the story of a young nightclub worker as he becomes one of the most popular pornographic stars of the era.
Upon its release, Boogie Nights was a hit with critics and audiences alike, and scored three Academy Award nominations at the 1998 ceremony, including for Best Original Screenplay, Best Supporting Actress, and Best Supporting Actor.