Lisa Kudrow Doesn't Remember Filming Friends
"That is brand new information!"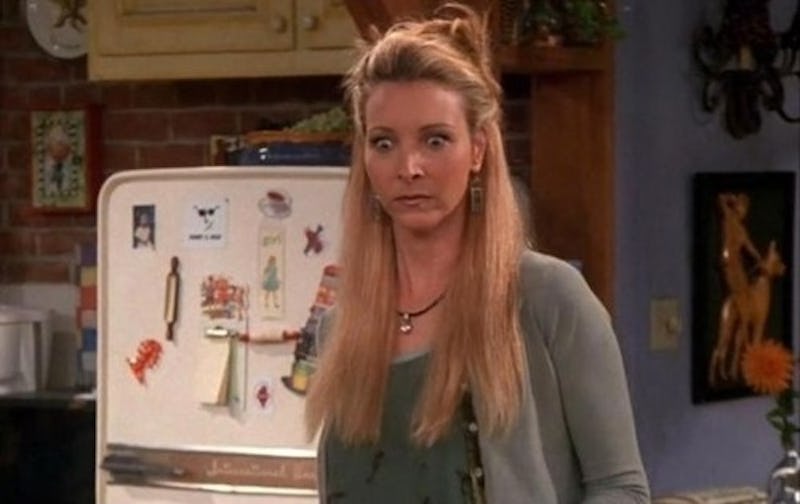 Warner Bros.
Despite appearing in more than 200 episodes, Lisa Kudrow has revealed that she doesn't remember filming parts of Friends. Kudrow, who famously played the eccentric masseuse Phoebe Buffay (as well as her estranged twin sister, Ursula Buffay), opened up about her time working on the beloved '90s sitcom, revealing that she doesn't have the best memory of Friends and is yet to watch every single episode.
During a March 2022 appearance on Sirius XM's Andy Cohen Live, Kudrow explained that she is "completely in the same boat" as her former co-star Courteney Cox - who also previously disclosed that she has a "bad memory" when it comes to Friends.
"We don't even remember what the episodes were," Kudrow revealed, adding, "I know I haven't seen all the episodes."
The surprising revelation prompted host Andy Cohen to ask whether the show's cast was given copies of the episodes prior to airing. "No they didn't," the actor responded, recalling that the cast of Friends would watch new episodes together in the early years.
The Comeback star also previously discussed her lack of memory from the Friends set during an interview with Entertainment Weekly in 2020, revealing that some of her former co-stars have "phenomenal memories."
"Jennifer [Aniston] remembers everything and [Matt] LeBlanc remembers everything. And I remember nothing," she explained. "It's really fun to talk about things ... someone remembers it one way and someone remembers something else about it altogether, and I don't know, it's really fun. It's great." Speaking to the outlet, Kudrow also admitted that she hasn't seen "some of the later episodes," and revealed that she is yet to rewatch Friends.
As mentioned, Kudrow's co-star Cox (aka Monica Geller) previously shared in an interview with Today that she should have "watched all 10 seasons" to prepare for the 2021 Friends reunion episode, as she had trouble remembering much of her time on set.
"When I did the reunion and was asked questions, I was like, 'I don't remember being there,'" Cox recalled. "Yeah. I don't remember filming so many episodes."
Meanwhile, David Schwimmer, who played Ross Geller in the hit '90s sitcom, also disclosed that he has no recollection of filming the classic Friends episode "The One with the Ball."