Love Island's Kaz Already Has Some Major Fashion Collabs Under Her Belt
We're talking Boux Avenue, Miss Selfridge, Skinny Dip, & more.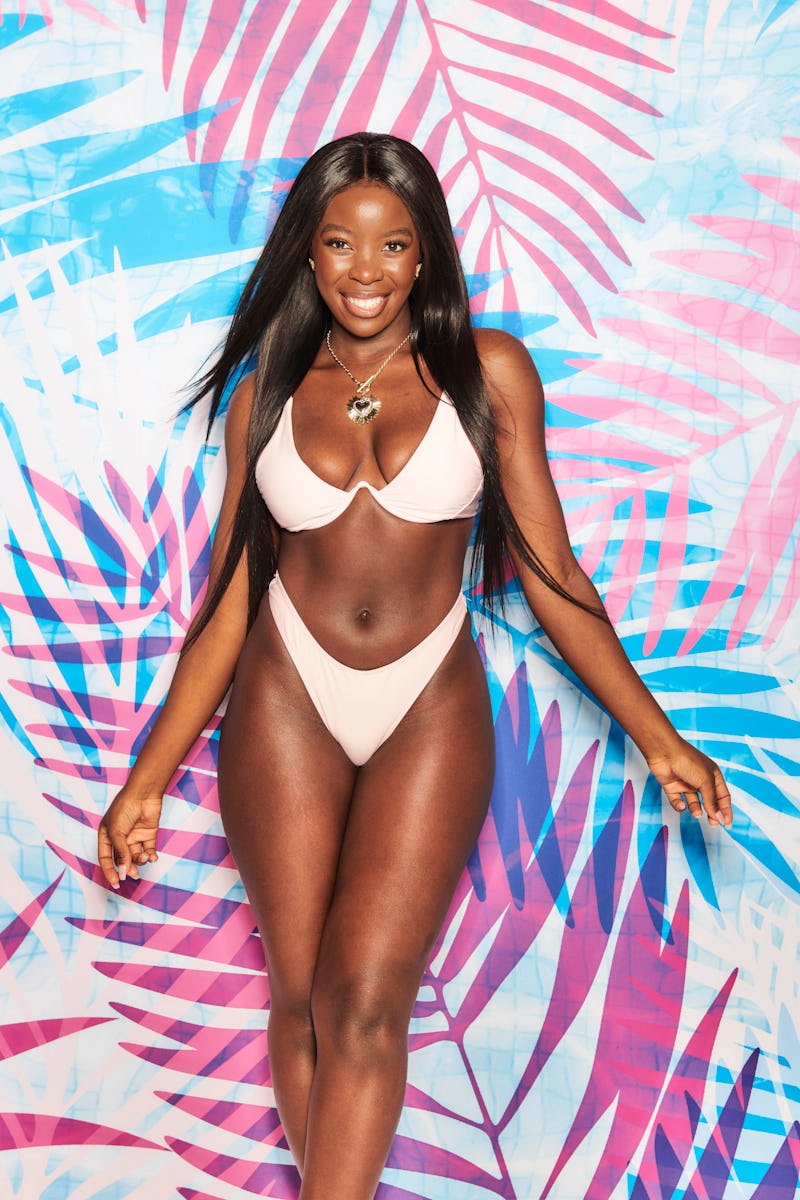 After 15 long, long, months ITV's phenomenally successful dating show Love Island is back on screens on Monday, June 28. This means a brand new set of young, attractive islanders are gearing up to enter the Love Island villa in the hopes of coupling up and winning a sweet cash prize over. But who are this year's contestants? Ahead of the release of season seven, ITV has revealed the new cast, including fashion influencer and Youtuber Kaz Kamwi who says she's "ready" for some romance in the Love Island villa. Here's everything you need to know about the Essex-based blogger.
What Is Kaz's Job?
Hailing from Essex, you can typically find the 26-year-old influencer and fashion blogger creating fun and stylish fashion and beauty content for her booming social media pages. Kaz has bagged more than a few high-profile campaigns, including lingerie giant Boux Avenue as well as clothes brands Miss Selfridge, Skinny Dip London, Miss Loma, and more. She's even had a wig from DVH, a salon in London, named after her. But I'm guessing, following her Love Island stint, Kaz will have even bigger brands knocking on her door.
What's Kaz's Instagram?
As you would expect from a social media star, Kaz has a thriving and super-curated Instagram page with 62,000 followers and it's likely that this count will continue to grow during her time on Love Island. Before jetting off to the villa, Kaz was regularly sharing style and beauty tips from her page, and the lively content creator isn't afraid of a fun and creative TikTok skit either (a platform where she has close to 10,000 followers).
What Else Is There To Know About Kaz?
Kaz is ready to meet new people in the Love Island villa, and she confirmed to ITV that's she's "ready for a relationship." "Why not be in a place where people are looking for the same things as me?" she said when asked why she joined the show.
In the past, the fashion blogger has not had the best experiences when dating. "A guy asked me out for dinner and he was 'mystery dining' the restaurant," she shared in a statement to ITV. "I will never get over the fact that he made me pay, while he got to eat for free and he made me sit there while he did his review."
Dating mishaps aside, Kaz is geared up to meet the rest of the Islanders who can expect a "fun, dramatic, spontaneous" person when she makes her entrance. She also describes herself as "friendly" and "lighthearted." She added: "Life is a party – I'm not the mum in the group, my friends are not looking at me to look after them!"
Love Island starts at 9 p.m. Monday 28 June on ITV2 and ITV Hub. Episodes are available the following morning on BritBox.