Love Island Will Young's Claim To Fame Will Surprise You
And no, it's nothing to do with his Pop Idol namesake.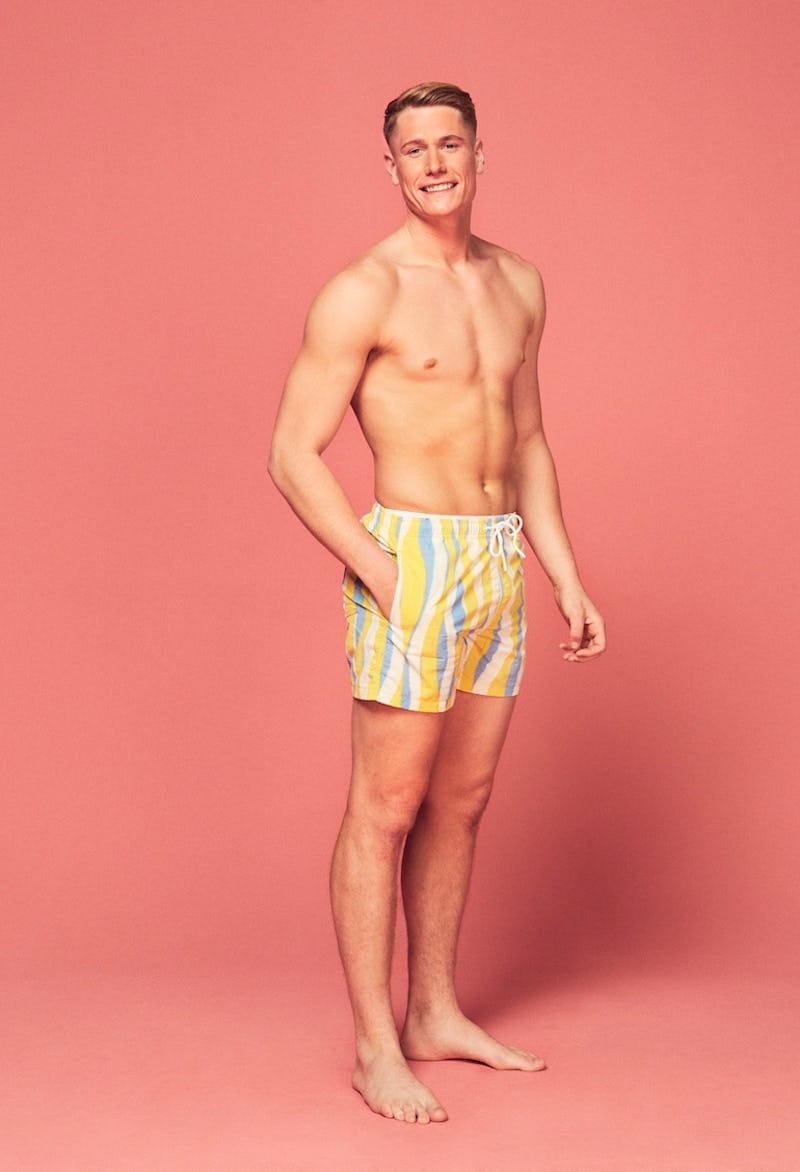 ITV2
"Will Young heads into the Love Island villa" probably wasn't something you'd counted on ticking off the 2023 bingo sheet, but alas, here we are. Though the "Evergreen" and "Leave Right Now" singer isn't actually heading into telly's best known dating show, the latest contestant to join the winter line-up shares his name with the Pop Idol legend.
A 23-year-old farmer from Buckinghamshire, Love Island's own Will Young prefers combine harvesters to belting out ballads, and is hoping that entering the show can "give me time away from the farm to solely go out and find love." In fact, Will is open to getting serious if he meets the right person. "We are hoping for a future wife, do you know the main thing is I want to have the best time as well and coming out with a little farmer's wife would be a dream," he admitted. Find out everything else you need to know about the Love Island hopeful, below.
What Is Will's Job?
23-year-old Will grew up on a farm in Buckinghamshire, and is a fifth-generation farmer according to Financial Times. Before deciding to join the family business, he was an aspiring footballer and even signed to Watford FC's Academy.
Will is now what you might call an "influencer-farmer." As well as tending to around 4,000 sheep, and performing plenty of dances in the process, the farmer has two pet pigs named Timon and Pumbaa. And he's even had some famous faces visiting his dwellings. "Claudia Winkleman came to my farm. She was lovely and got stuck in. She poured water over me," he told ITV.
What Is Will's Instagram?
On the farmer's Instagram account, you'll find plenty of snaps showing him lovingly tending to his land and caring for pigs, sheep, and even alpacas — mostly while topless, it must be said. Move over, Old MacDonald. While he's got an impressive Instagram following of around 115k, Will's also a full-blown Tik-Tok star, with over a million people (1.1m to be precise) following his farming antics @farmerwill_.
However, Will does not believe that his fame on social media will help him on Love Island. "My TikTok is just educational and that's why I like it, you don't really see my personality in it," he told Bustle. "This will be a completely different experience and it will answer if people like me for me or my animals."
Similarly, the Islander is unbothered by ITV's new social media rules. "It doesn't phase me. I completely get why it's being done. It gives me full control over my social media because this way there isn't someone on the outside posting for me, and you might not agree with what others post from your account, so it's good."
What Else Is There To Know About Will?
As well as enjoying an outdoorsy life, Will's a fan of chilling out. "Every night I light a candle and meditate for 20-25 minutes," he told ITV. "A girl I was seeing told me to meditate, I tried it and loved it. I stopped seeing her and carried on meditating! It's a nice way to self reflect, taking a minute on my day/week. It's really nice and sets me up for a nice sleep." His hero? "Sir David Attenborough. Imagine hearing his calming voice talking while he's feeding the animals, his top off, some short shorts… he would rock it."
As for who he'll miss during his time in the villa, Will, who lives next door to his grandparents, told Bustle: "I'll miss my family and animals the most.It's a bit like being thrown into the deep end now, isn't it?"
This article was originally published on