Maisie Williams & Reuben Selby Are Basically An Office Romance
And they're fast becoming one of the most stylish celebrity couples in the industry.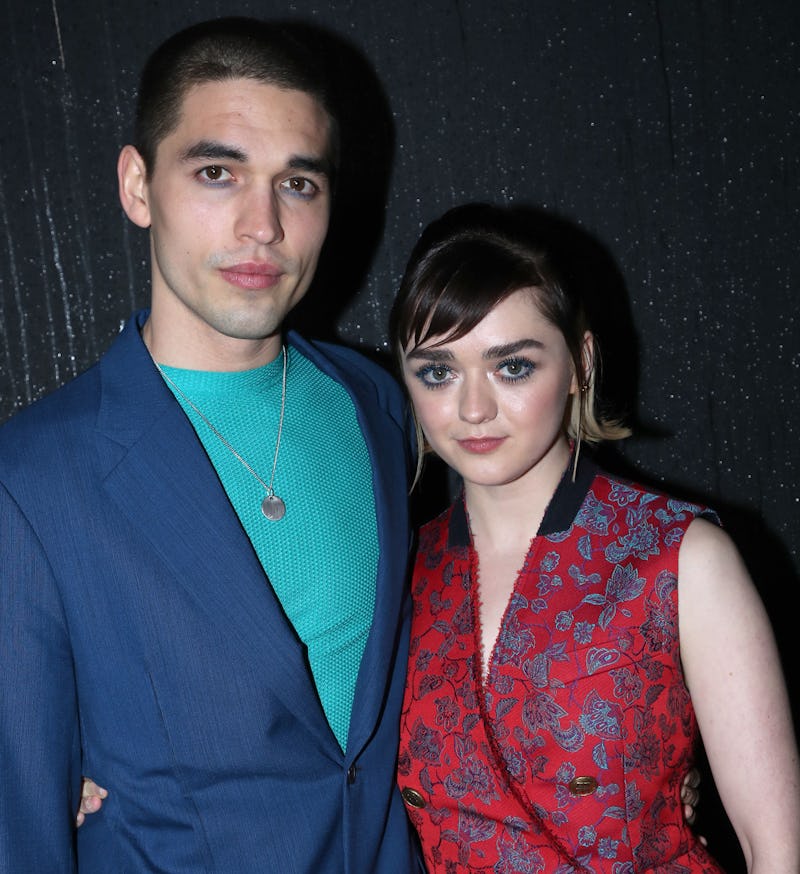 Bertrand Rindoff Petroff/French Select/Getty Images
Whether you're a hopeless romantic or jaded by it all, there's no denying that Maisie Williams & Reuben Selby's relationship has a real air of magic about it. Dating in the public eye might well be hard work, but some people make it look easy as pie and for Williams & Selby it all appears to be going splendidly.
Speaking to the Independent, Williams said that she and Selby had moved to Paris just before lockdown. "We came here three, four weeks ago – my boyfriend is working remotely like most people, so we thought it'd be a good opportunity because we love it here so much."
Relocating to one of the world's style capitals is a natural move as Selby is heavily involved in the fashion industry and was initially a photographer by trade. "I've worked with designers casting for shows and for magazine editorials and my own editorials too," he told Dazed. "I've assisted a lot of fashion photographers, stylists, and casting directors." Using this wealth of experience, Selby founded model agency Contact Agency and co-founded Cortex Creatives a platform to highlight emerging talent. He also worked as communications director for Williams' Daisie app back in 2018 before they were officially a thing.
The couple have been steadily making more and more public appearances together, attending a fashion shows, events, and parties. They've also gained a reputation for what can only be described as "matching couple goals," often being spotted wearing similar outfits and makeup looks.
Although it's not clear exactly when Cupid drew back his bow or how they met in the first place, Here's what we know about Maisie Williams & Reuben Selby's relationship.
Living in Paris and both busy with work, A/W 2020 looks set to be a good one for them both.