When Will Manifest Season 4 Return For Part 2 On Netflix?
The show's creator teased a calling that "changes everything."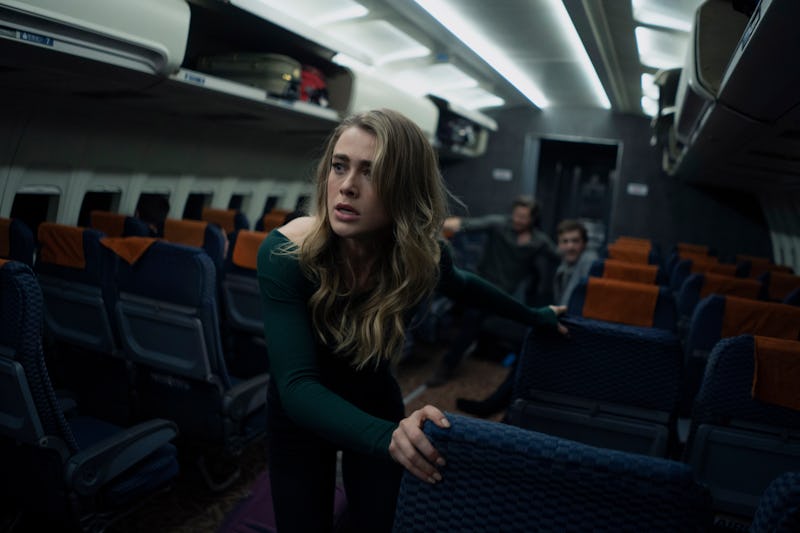 Scott McDermott/Netflix
Nov. 4 is an important day for Manifest. Not only does it mark the premiere of Manifest Season 4 Part 1, but it's the same date on which the show's Flight 828 resurfaced after disappearing for five and a half years. The series often gets meta with its dates, especially considering that Netflix announced they'd be reviving Manifest for a fourth season at 8:28 a.m. on Aug. 28, 2021. Then exactly a year later, on Aug. 28, 2022, fans got a teaser for the first half of Season 4.
Despite the show's obsession with Aug. 28, you won't have to wait until August (or November) for the Manifest Season 4 Part 2 premiere date. In fact, Netflix has recently announced when the final episodes will drop: June 2, 2023. The streamer teased the news with an ominous tweet: "Just one month until the end is calling."
Looking at the streaming service's recent track record with split seasons, it might have seemed more likely that Part 2 would drop soon after Part 1. For instance, both You and Stranger Things recently dropped two-part seasons with about a month between each part. However, many Manifest viewers knew this likely wouldn't be the case for their beloved show — for a very specific reason. In the universe of the show, June 2 is the Death Date: the day when all surviving members of the missing Flight 828 are scheduled to die. Of course, in Season 4 Part 1, our survivors learned that doomed calendar date actually applies to the whole world, not just them. No big deal!
Of course, theory-minded fans predicted the release date months ago.
Creator Jeff Rake praised Netflix for planting one last Manifest Easter egg in the show's final release date. "Netflix has been geeking out on Manifest mythology since the moment they took over the show," he said in an interview with the streamer. "It warms my heart."
What's less heartwarming is the fate that awaits the characters in Season 4 Part 2. "It's even worse than you [know], but I'm not going to give away how or why," he said. "Let me just say the dire straits our passengers find themselves in forces the entire group to work together like never before. That collective action will make all the difference."
The showrunner also said the first calling in Part 2 "changes everything." Fans will have to wait a little longer to find out what that means — but it's safe to say that the final chapter of Manifest will have its highest stakes ever.
This article was originally published on