10 Things I Noticed Rewatching Mean Girls In 2022
Get in loser, we're revisiting a pop culture classic.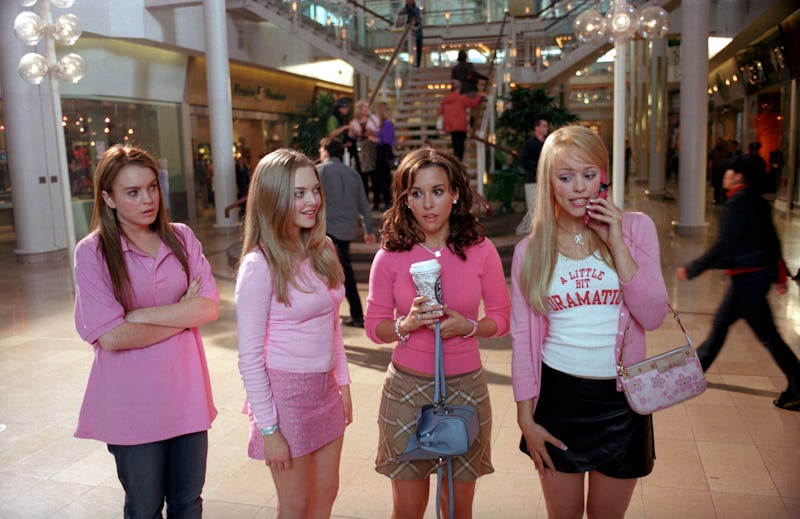 PARAMOUNT PICTURES
Mean Girls doesn't need an introduction. You know when Cady, Janis, and Damian are talking about "Jingle Bell Rock" and Janis says, "Everybody in the English speaking world knows that song"? Well, Mean Girls is like "Jingle Bell Rock," but with more bus accidents.
Since its release in April 2004, the flick about a home-schooled student who's thrown into the deep end at a cliquey high school has become a pop culture touchtone. Even after nearly two decades, people still think Mean Girls is "so fetch" — largely thanks to Tina Fey's sharp, endlessly quotable screenplay. I mean, name a movie from the last 20 years that has more one-liners. I'll wait. (That being said, I think there's another reason for its staying power: a lot of people know exactly how it feels to be victimized by other students. Maybe the best way to get over our collective high school trauma is to laugh about it.)
In honor of the movie's return to Netflix, I've taken it upon myself to revisit North Shore High School and deliver my findings. Below, some thoughts I had while rewatching Mean Girls in 2022.