11 Thoughts I Had Rewatching Romy And Michele's High School Reunion In 2022
A look back at the beloved film, a quarter-century after its release.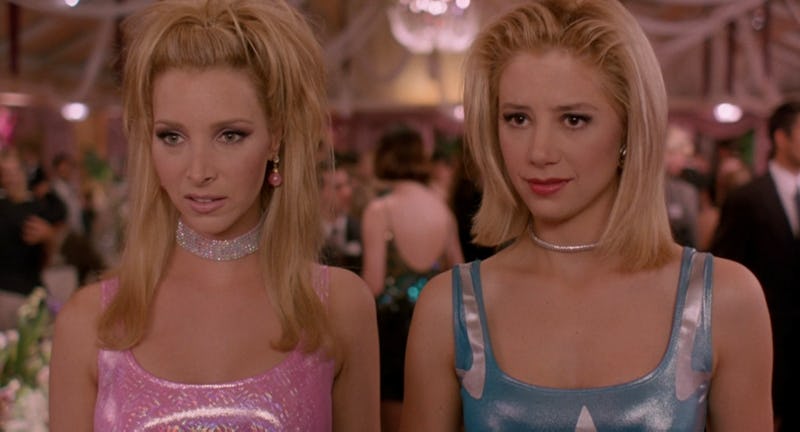 BUENA VISTA PICTURES
Calling Romy and Michele's High School Reunion a cult classic doesn't do its reputation justice. It wasn't necessarily panned upon its April 1997 release, but in the last 25 years, it's become a full-blown cultural touchstone. The internet's reaction to Lisa Kudrow and Mira Sorvino's reunion earlier this year at the Screen Actors Guild Awards — to which the actors wore their signature colors, and even brought some Post-it Notes — speaks for itself.
Romy and Michele is one of those movies that's as smart as it is stupid, clever in even its most ridiculous scenes. But its true brilliance goes beyond its incisive humor — it lies in the sisterhood its protagonists share. As two outsiders who only have each other, and want to keep it that way, Romy White and Michele Weinberger will always be the gold standard for BFFs. Sure, they may be entirely codependent and delusional, but maybe that's a symptom of true friendship, not a bug.
So grab your gummy bears, jelly beans, and candy corns, and settle in. In honor of its 25th anniversary, we're rewatching Romy and Michele's High School Reunion in 2022.