Meghan Markle Honoured Grenfell's Anniversary With A Heartfelt Message
"She is just being her beautiful, kind self," a volunteer remarked.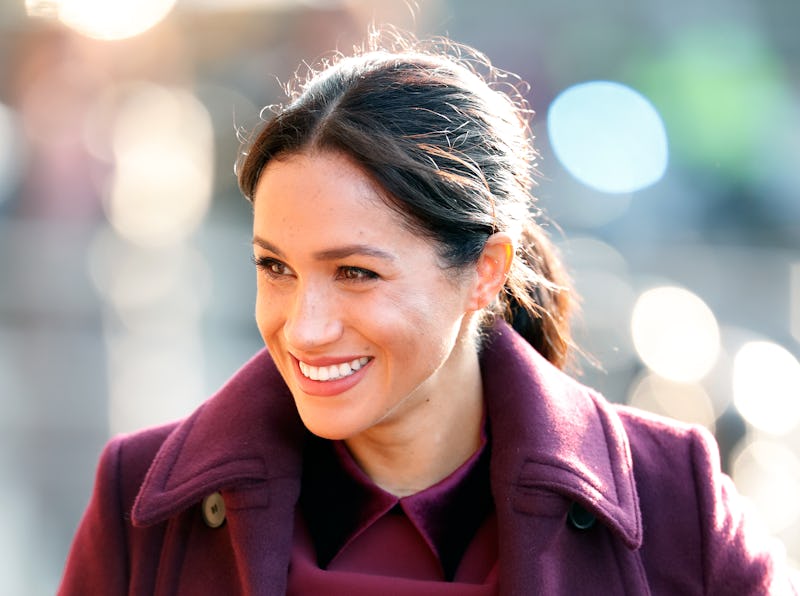 Max Mumby/Indigo/Getty Images Entertainment/Getty Images
Not long after Meghan Markle joined the royal family in 2018, she worked closely with The Hubb Community Kitchen, and they collaborated on a charity cookbook. Proceeds went to families impacted by the Grenfell Tower fire, where an estimated 72 people lost their lives on Jun. 14, 2017. Five years later, on the anniversary of the tragedy, Meghan Markle touched base with The Hubb Community Kitchen team, leaving them a reflective message.
Many survivors who lived in the London high rise found themselves homeless. In the aftermath, a group of local, Muslim women gathered to cook together for their families, and the wider community. Soon, those displaced by the tragedy joined them. The initiative quickly became a supportive pillar for an entire community,.
The Duchess Of Sussex wrote the foreword for the charity cookbook, Together, dubbed a "homage to life, friendship and togetherness." To commemorate the fifth anniversary of the Grenfell tragedy, the Hubb Community posted a photo of Meghan Markle cooking with one of the team to Instagram.
Per Hello!, The caption read: "I just found this picture of us all, on the day our cookbook came out. The Duchess had wrapped a book for each one of us and wrote a lovely message to each lady on the first page.
"Always very thoughtful. Today we received a lovely voice message from the Duchess, being the 5 years anniversary of the Grenfell tragedy, asking how we are, about our children and families, and giving us news of hers. Just being her beautiful kind self."
Back in 2018, Meghan Markle held a call with The Hub Community Kitchen's founders. "I think what I'm most proud of is what you've all been able to do, not just what we created to meet an immediate need right after the fire," she said.
"If you go back to where it all began you just didn't have a place to cook and people forget that's what it came down to, needing the resources to do what you do so well."