Twitter Is Dragging Greg's Cringey Truth Or Dare Bachelorette Date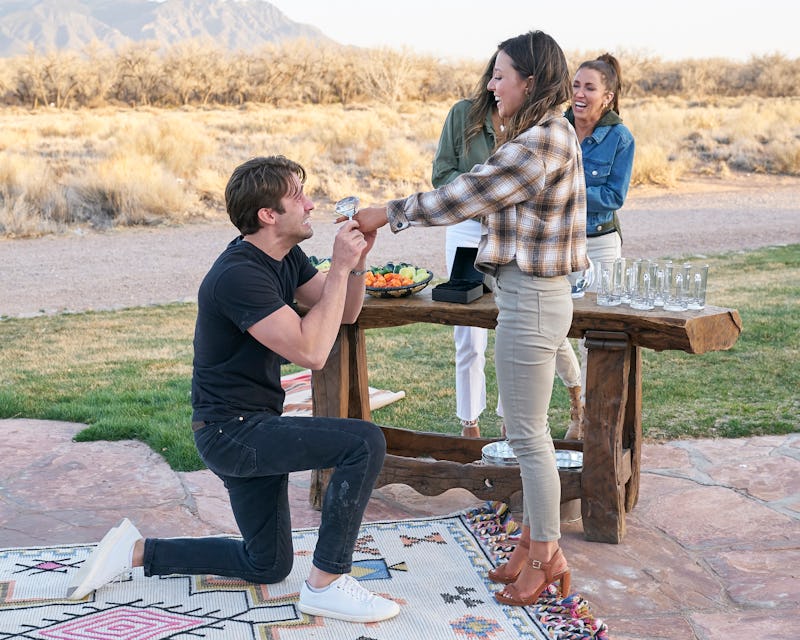 ABC
It may only be episode four of Katie Thurston's season of The Bachelorette, but fans are already on a rollercoaster when it comes to who they'd love for the Bachelorette to end up with and who they think is absolutely cringe. Enter Greg Grippo. The fan-favorite is getting fully roasted on Twitter for his poor showing during this week's group date.
During the date, which was focused on truth or dare challenges, Grippo decided to share some, um, geography-based dirty talk in an attempt to win her over. This included but was not limited to yikes-inducing quotes like, "Everything is bigger in Texas" and "Bend over and let me show you the 50 states." It basically left everyone wondering why the episode didn't start with a "viewer discretion is advised" warning or at least end with a notes app apology.
This is not the first time the fan-favorite has made Bachelor Nation question whether or not he should be ousted. Earlier this season, he went on an outdoorsy date with Katie where he attempted to make a toilet out of a bucket and made it clear that he didn't know what he was doing.
Ultimately, fans are starting to question the frontrunner.
During one of the challenges, Greg had to eat jalapenos during a proposal, and... it wasn't cute.
Then, in a swift fall from grace, he was compared to emojis and even — wait for it — handsome human Shrek.
Of course, some die-hard Greg fans continued to show their unconditional support.
But the majority of Bachelor Nation agreed: His dirty talk was literally the worst.
And some fans saw the date as confirmation that Greg isn't living up to the expectations placed on him.
So, tips on how Greg could have done better? The answer is straightforward, surprisingly low-cost, and has everything to do with Andrew Spencer's Lunchable/Taco Bell platter.