Rupert Murdoch's Fifth Marriage Is Giving Succession Vibes, According To Twitter
"Logan Roy got sick of Marcia."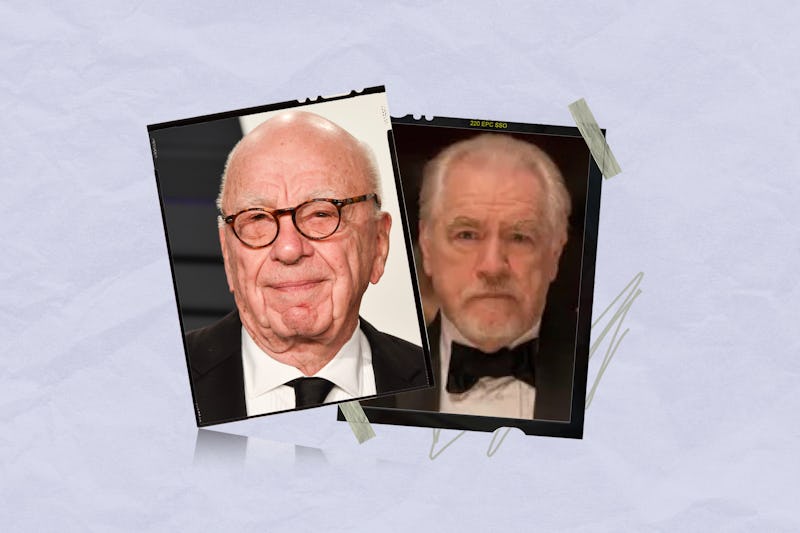 George Pimentel/Getty Images/HBO
Well, media mogul Rupert Murdoch getting engaged to a fifth partner definitely wasn't on our bingo cards for 2023, but here we are... Announcing the engagement on Mar. 20 to the New York Post, Murdoch shared he'd proposed to 66-year-old Ann Lesley Smith on St Patrick's Day in New York as he's "one-fourth Irish." The couple reportedly met in September 2022 (one month after his divorce to Jerry Hall was finalised) and hit it off, with the wedding due to take place later this summer.
The 92-year-old businessman said, "I was very nervous. I dreaded falling in love, but I knew this would be my last. It better be. I'm happy." With Smith adding, "Getting near 70 means being in the last half. I waited for the right time. Friends are happy for me. We're both looking forward to spending the second half of our lives together."
The engagement has elicited quite the reaction from the internet, not least due to Murdoch's age but also the comparisons being made to a UK version of Succession. The makers of the hit television show, as well as lead star Brian Cox himself, have always denied the series is based on the Murdoch family, but that hasn't stopped fans from drawing on similarities between the two.
And so, below is a round up of the most entertaining memes and tweets reacting to Murdoch's fifth marriage.