Meredith's Farewell On Grey's Anatomy Has Fans Wanting Closure
"Where are the cameos and the montages?????"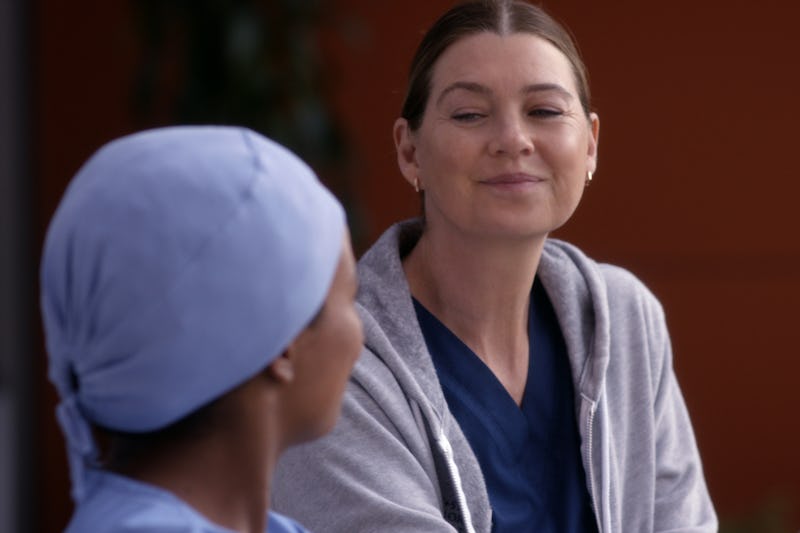 ABC
Spoilers ahead for Grey's Anatomy Season 19, Episode 7. The Feb. 23 episode of Grey's Anatomy marked Meredith's farewell to Seattle, Grey Sloan, and a chapter of her life fans have been watching since 2005. Technically, it's not Ellen Pompeo's last episode ever; she's teased returning for the finale, and told Deadline she'll "always be a part" of Grey's. "I'm an exec producer on that show, I've spent two decades of my career on that show, it's my heart and soul, and I'll never truly be gone as long as that show's on the air."
But it was very much framed as an ending of sorts! However, several fans took to Twitter to share that they were still seeking closure after the episode, which concluded with Meredith and her kids on a plane en route to Boston. Though promotion for the highly anticipated episode used throwback footage of Meredith's earliest days at Grey Sloan (back when it was still Seattle Grace, of course), the episode itself didn't opt for any montages, nostalgic songs, or surprise cameos.
Granted, an uneventful exit for a surgeon on Grey's Anatomy is a privilege compared to the alternative (RIP, George O'Malley). And Meredith's monologue at the end of the episode, which she pulled from the book of her late patient, Tessa, does seem to counter fans' need for a storybook finale: "The end of my story is not any kind of 'ever after.' Because I'm still alive. I'm still here. And the sun still rises on my life."
But for many viewers, it simply wasn't enough to provide a satisfactory stopping point to Meredith's journey thus far.
Some viewers were reminded of past exits, including Alex Karev's controversial departure back in 2020.
Despite the lack of nostalgia for Meredith's journey, fans did still find reasons to celebrate the momentous occasion — the culmination of a story two decades in the making.
And while fans may crave closure, Pompeo herself seems to have made peace with stepping back from Grey's Anatomy. "I've loved a lot of the experience," she recently told Drew Barrymore. "Listen, it's just, I gotta mix it up a little bit. I'm 53, my brain is like scrambled eggs ... I mean, 19 years is longer than people keep their kids in their house." She said she was looking forward to spending more time with her three kids and working on a new Hulu series, too.