Mindy Kaling Credited 2 Friends Stars With Inspiring Her "Sexual Awakening"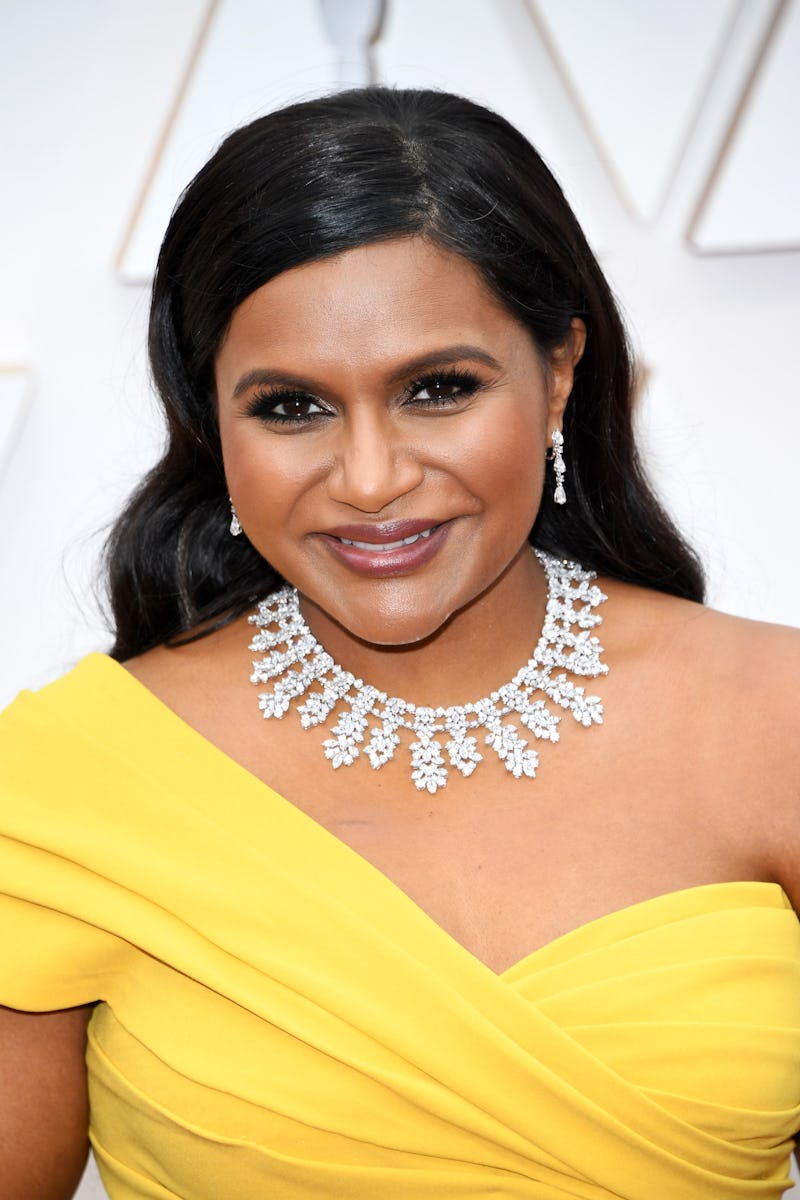 Kevin Mazur/Getty Images Entertainment/Getty Images
Following her guest appearance on HBO Max's Friends: The Reunion, Mindy Kaling shared some additional thoughts on the cast, specifically Matthew Perry and Matt LeBlanc, on social media. The Emmy-nominated actor posted a hunky throwback photo of a then 25-year-old Perry and 27-year-old LeBlanc — suited up for a December 1994 Homeless 4 Hockey charity event, per People — adding the caption, "My sexual awakening." (For the record, Kaling would've been 15 at the time the picture was taken.)
Among the more than 2,500 Instagram comments, many of which expressed agreement, was affirmation from none other than Cara Delevingne, who did a runway walk in iconic Friends fashions for the reunion special. "Yup. This did it for me," the model, who was just 2 years old when Friends premiered, wrote. As of publication, Kaling's Instagram post had racked up more than 400,000 likes, while her tweet of the same Perry and LeBlanc photo drew more than 28,000 likes and 1,300 retweets.
While offering commentary in Friends: The Reunion, which premiered on May 27, Kaling shared her love for the 1998 episode in which Monica and Chandler are trying to keep their hookups a secret. "The cast, they know how powerful just like a funny visual set piece will be, and it's funnier than anything they could have ever said," she said. "The really great thing about Friends is they're so good with farce. So when there's a secret, like Monica and Chandler are dating, it's so fun because we, the audience, knows, but none of the rest of the cast knows."
Other celebrities who joined Kaling and Delevingne throughout the HBO Max reunion included David Beckham, Malala Yousafzai, Lady Gaga, Kit Harington, Justin Bieber, the members of BTS, and Cindy Crawford, plus host James Corden. Meanwhile, the former Friends guest stars to cameo included Reese Witherspoon, Tom Selleck, and Maggie Wheeler.
Kaling also critiqued her brief remote appearance in a May 28 tweet, following the premiere. "I was great on the Friends reunion," she joked. "It was an awesome idea to film that on a phone in my kitchen 8 months pregnant and having done my own hair and makeup."
Despite the self-deprecating humor, Kaling's on-camera assessments were as spot-on as the one she made about the actors behind Chandler and Joey afterward.