Moira Rose's 25 Best Quotes From Schitt's Creek
"David, stop acting like a disgruntled pelican!"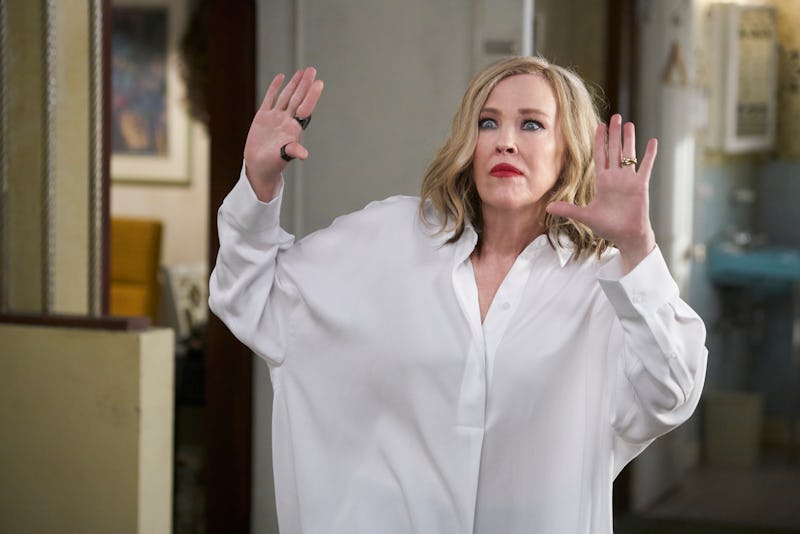 Pop
There are many things to love about Moira Rose on Schitt's Creek: her ridiculous wigs, her over-the-top outfits, that delightfully unplaceable accent. The way she pronounces "bébé" is reason enough for Catherine O'Hara to have won an Emmy. No one could have embodied Moira better than her.
"I have these emails Eugene and I exchanged early on, in which I said, 'I'd like to inject big words into Moira's vocabulary,' and he said, 'OK.' Then I said, 'I want her to wear these kinds of clothes,' and he said, 'OK.' Then I said, 'And I want her to wear a different wig every day,' and he said, 'Now hold on!'" O'Hara recalled of creating the character in an interview with The Guardian. "In the emails, I can see me becoming Moira and him being Jonny. But they made it all work for me."
Often, David Rose (Dan Levy) is the one most praised for his one-liners, but no one delivers a zinger better than the family matriarch. After all, David had to have gotten his wit and wry sense of humor from someone.
In honor of the incomparable Moira, read on for her best quotes from the beloved Canadian comedy series.
This article was originally published on