11 Moira Quotes From Schitt's Creek That Are Even Better Than Her Absurd Accent
"The last time I felt this emotionally encumbered, I was playing Lady Macbeth on a Crystal Skies cruise ship during Shakespeare at Sea Week!"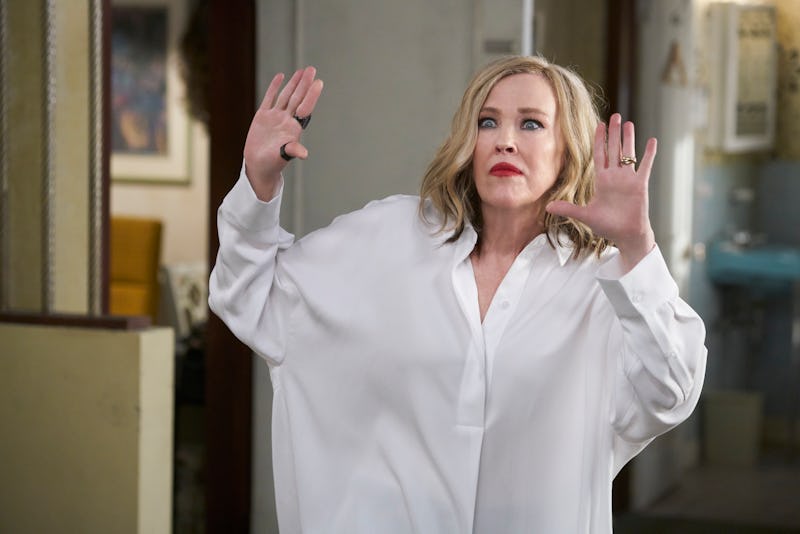 Courtesy of Pop
While a rose by any other name would technically smell as sweet, there's something about the incredible character of Moira Rose on Schitt's Creek that can only be embodied by Catherine O'Hara. Every person on the series is a gold mine for priceless one-liners, but no one delivers them better than the family matriarch herself. Moira Rose's quotes in Schitt's Creek are hilarious, yes, but they also pair perfectly with her ridiculous wigs, over-the-top outfits, and unplaceable accent.
While Moira is thoroughly self-absorbed with an outrageous wardrobe to match, she's a surprisingly sympathetic character. She may not have attended David's (Dan Levy) high school graduation or know her daughter's middle name, but she and Johnny (Eugene Levy) have a genuine connection, and she's fiercely loyal to her family. So here are the best Moira Rose quotes that make this Canadian series so compelling.