All The Shows & Films You Can Hunker Down With On New Year's Day
Doctor Who, The Tourist, & Harry Potter are here to ease your hangover.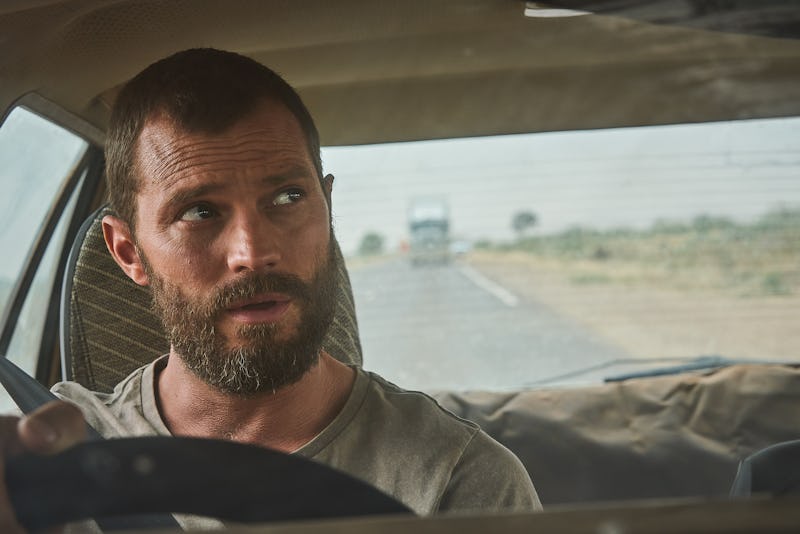 Come New Year's Day 2022 – as we mark close to two years of "unprecedented times" – I'd like to believe that we are more than owed a duvet day watching back-to-back TV shows and ignoring the world outside. Following all of December's excellent festive programming, there are a number of one-off specials, new drama series, and kitsch TV competitions to curl up in front of at the beginning of the New Year. What's more, many of the shows scheduled for the first few days in January are easy viewing (an especially nice touch considering how heavy our heads may be following the night before, if you catch my drift).
TV fans can also expect a great deal of magic and other worldly content in 2022 from a one-off Doctor Who special to the much-awaited Harry Potter: Return To Hogwarts reunion. There's also the return of some classic old-faithfuls such as Call The Midwife, which is technically arriving on Jan. 2 – but let's not pretend we won't still be in bed by then...
Also arriving on Jan. 2 is The Chase: The Bloopers, which promises such cringeworthy and hilarious never-before-seen clips. And game show fans will also be happy to hear about the return of Taskmaster. Details are still under wraps but we can expect a New Years special at some point in early January. So, if you plan to bring in the new year in front of the TV, then here are all the TV shows you need to know about on January 1 and 2.
This article was originally published on