Everything You Need To Know About Noah Centineo's New Netflix Show
The rom-com star has never had a role like this.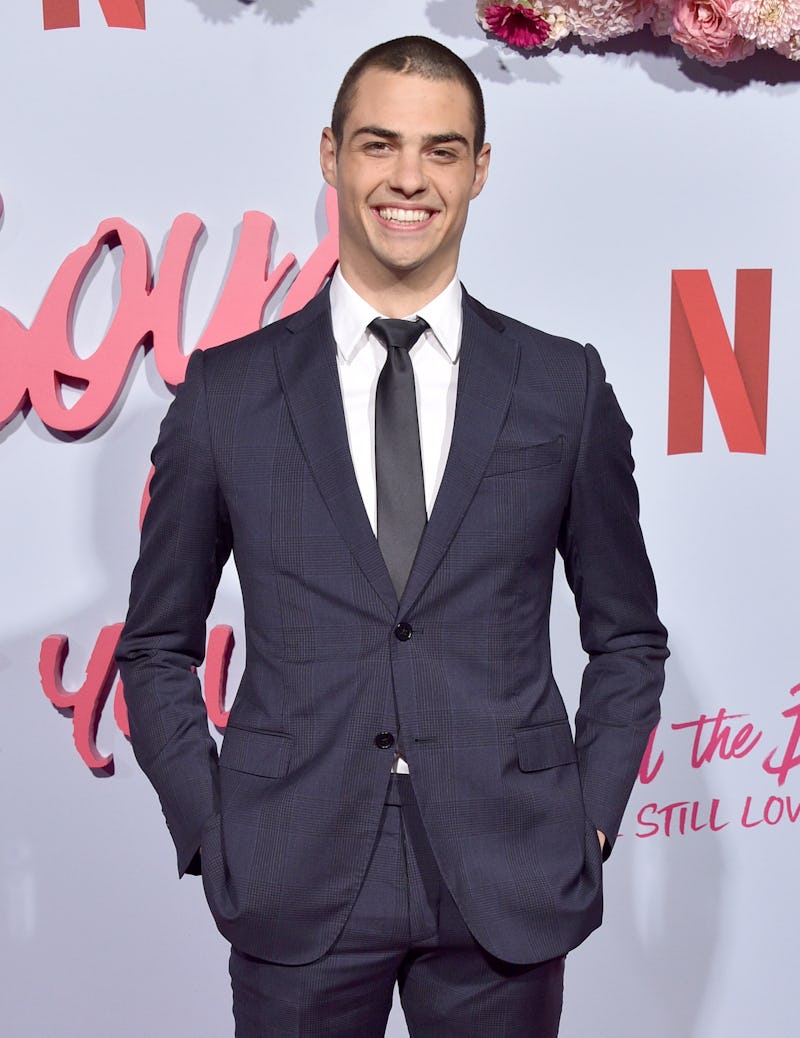 Gregg DeGuire/FilmMagic/Getty Images
As Lara Jean's love interest Peter Kavinsky in the Netflix trilogy To All the Boys I've Loved Before, Noah Centineo introduced himself as a seriously charming rom-com lead. It's a vibe he comfortably leaned into for other Netflix projects such as Sierra Burgess Is a Loser and The Perfect Date — but his latest role for the streamer takes him in a very different direction. Two months after the final To All the Boys film came out, Centineo is gearing up to star in a CIA espionage thriller series on Netflix.
Though details are limited so far, the series appears to mark a major new chapter in Centineo's breakout career — one where he'll play a pivotal role behind the scenes as executive producer on the project. Here is everything we know about The Untitled Noah Centineo Project.
Plot Of The Untitled Noah Centineo Project
The show will follow "a fledgling lawyer at the CIA" who "becomes enmeshed in dangerous international power politics when a former asset threatens to expose the nature of her long-term relationship with the agency unless they exonerate her of a serious crime," according to Netflix. The series will consist of eight 60-minute episodes. The Rookie creator Alexi Hawley is the showrunner.
The premise puts Centineo at the heart of the action, something to which he's generally been more adjacent in past projects (think Charlie's Angels). Centineo will also be starring alongside Dwayne Johnson in next year's Black Adam for DC, so it does sound like he's heading for bigger, action-packed roles, but for fans who first fell for Centineo's Peter Kavinsky, all is not lost. He told Bustle after the first To All the Boys film that "I think I have much more to offer in the romantic comedy space," so it sounds like he's game for a wide variety of projects.
The Untitled Noah Centineo Project Cast, Trailer & Release Date
Netflix has not yet announced who will be playing the mysterious "former asset," or anyone else accompanying Centineo for the untitled espionage project. As for a trailer and release date, specifics might still be a ways off. Centineo has been active on Instagram, posting images of his workout routine, but it seems that his current regimen is geared toward his Black Adam role (he makes a cheeky "cheat day" joke directed at co-star Johnson in one caption).
Though the series still doesn't have an official name, Deadline reports that "the working title was Graymail, a term that refers to the threatened revelation of state secrets," when the outlet first got word of the series package.
This post will be updated with the name, trailer, release date, and additional plot details as more information on The Untitled Noah Centineo Project becomes available.