Daisy Edgar-Jones & Paul Mescal Shared Where They Think Marianne & Connell Are Now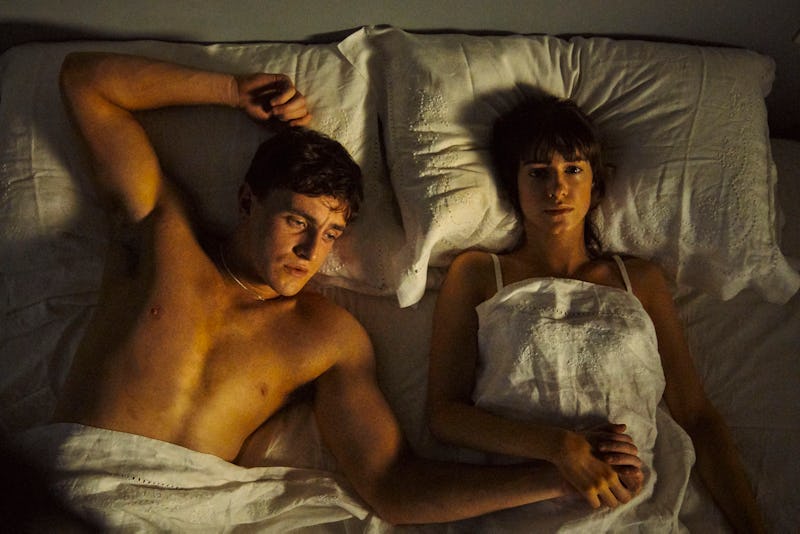 BBC/Element Pictures/Hulu
It's safe to say the beginning of lockdown 2020 wouldn't have been the same without BBC Three's Normal People. Millions fell in love with Marianne and Connell, as their on-again-off-again romance unfolded on screen. The ending left viewers heartbroken, with Connell heading to New York and Marianne staying in Ireland, and the couple deciding to part ways.
In an interview with Radio Times, the actors who played Marianne and Connell, Daisy Edgar-Jones and Paul Mescal, shared their thoughts on where their characters could have ended up.
Edgar-Jones said she had questioned whether Marianne may have found herself in an unlikely situation. "I don't know, I wonder if Marianne is doing something really out of character like she's working in Ibiza," she told the publication. The actor went on to suggest maybe she "gets a job somewhere" and perhaps she "hangs out with Lorraine (Connell's mum) a bit."
Mescal also thought his character Connell would be abroad. "I remember we talked about that a huge amount when we were filming. I think Connell is in New York, and as much as he should go, I don't think he's well equipped for that territory," he said.
Despite all the speculation as to where each character may have ended up, Sally Rooney, the author of the original novel, may have already shared all there is to know about their future already. In an essay she wrote for The White Review, Rooney seems to explain what happened to Marianne and Connell after we said goodbye to them last year. While they aren't together, it does seem like they still have feelings for each other.
Although the series may have come to an end, director Lenny Abrahamson keeps us hopeful as he shared with Radio Times that he'd like to revisit the characters for a future show in 10 years time.
"If my knees are up to it, I would still love to do that," he says. "I mean, it feels like they're so real and there's so much richness that sits there having told that story." Fingers crossed we get that reunion.