Watch Regé-Jean Page's Hilarious Reaction To Being Called "Beautiful"
The Bridgerton actor didn't hold back with his honest response.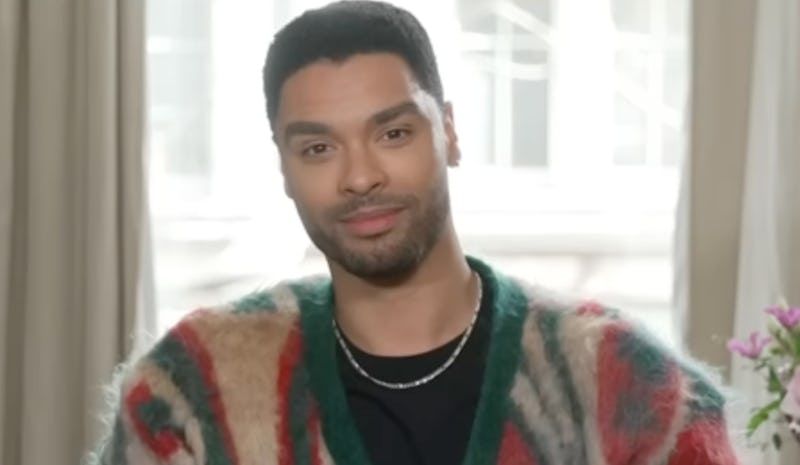 ITV
Regé-Jean Page has reacted to learning that he is scientifically the "most beautiful man in the world," joking that the revelation came as "news to me." The actor, who famously played the Duke of Hastings in Bridgerton was appearing on ITV's Lorraine to discuss his upcoming film Dungeons & Dragons: Honor Among Thieves, a retro-minded heist comedy based on the fantasy role-playing game. After revealing certain pieces of trickery that went into creating the spin-off — Page told presenter Lorraine Kelly that robot operators hid behind barrels during scenes involving otherworldly creatures — talk turned to his latest award.
"As you know lots of scientists have got together with their white coats on and serious expressions and they have found that you are the world's most handsome man," Kelly told him, referencing a study by London's Harley Street which was published earlier in 2023. The ranking used computer mapping and the Ancient Greek golden ratio to measure physical perfection. "Congratulations on that," the presenter quipped. "Congratulations to your parents also!"
"You use all the colours on the palette when making your art and I'm glad to have that perception in there somewhere," Page laughed in response, looking somewhat uncomfortable at first. "I'm sure it's useful to someone somewhere. It was news to me," the actor added. "It was news to everyone else. But, you know, I'll take it."
Elsewhere, the actor spoke about the surge in attention he received after his breakthrough role in Bridgerton, and having to "hole up" in his hotel room to escape fans trying to spot him during filming. "Enjoy being the most beautiful thing in the world, and just keep doing what you're doing," Kelly said as the pair said their goodbyes. "Allegedly," Page corrected with a smirk.