Regé-Jean Page's Post-Bridgerton Transformation Is A Far Cry From The Duke
And yes, we're still burning for him.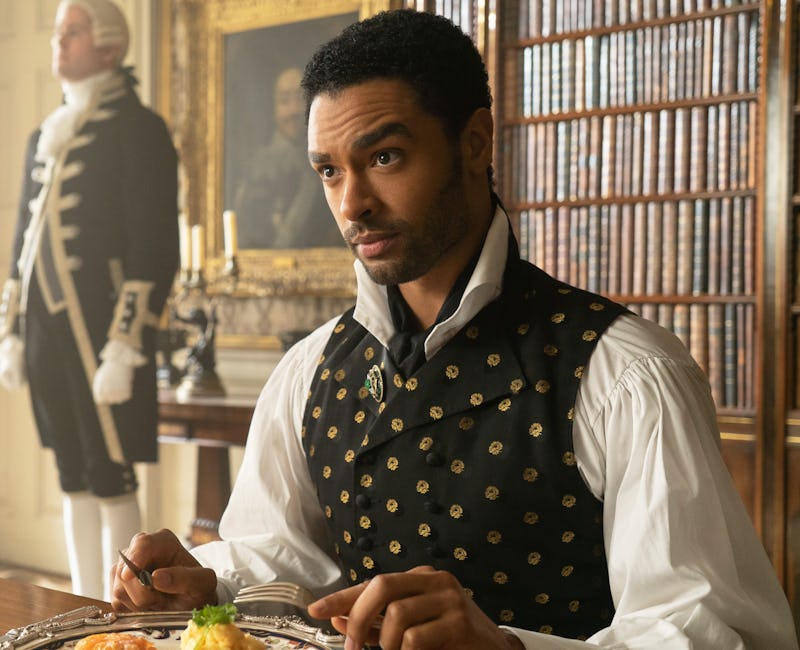 Netflix
A scientific study recently named Regé-Jean Page at the world's most handsome man, and the stars continue to align for the actor following his Bridgerton exit. Having stolen the hearts of viewers as Simon Basset, the Duke of Hastings, in the first season of Bridgerton, Page has since moved on to entirely different genres. First, there was his turn as the villain Carmichael in The Gray Man, starring Ryan Gosling and Chris Evans, now he's starring in the fantasy adventure Dungeons & Dragons: Honor Among Thieves. And Page sports a new look in the movie poster.
Set for release on March 31, the actor recently promoted a new set of posters for the film on Instagram following the release of a new trailer. "I get hyped to see this movie all over again every time we drop a new trailer. It's nearly game time folks," Page wrote in the caption. The actor looks a world away from the Duke of Hastings, adorned in plated armour as Xenk the Paladin, a holy knight and divine spellcaster. "This is not my type of movie… however to see you I will pay and watch it!" one fan wrote in response. "You know there is a HUGE female fan base coming that has no idea about the first thing about the D&D world," another said.
Despite having a look far from his Bridgerton days, the personality of Xenk is similar to the Duke of Hastings. Page speaks with the same soothing lilt and is described as "not a lot of fun" by Holga the Barbarian (played by Michelle Rodriguez).
Page could not be happier with his experience as part of the Dungeons & Dragons universe — particularly when fighting dragons. The film also gave him "the best ass of his life" from preparing for the role. "I had the best ass of my life [shooting the movie]," he told the crowd at San Diego Comic Con, later adding that he worked hard on the choreography and sword training. "We worked it hard, we worked it well and we had a great time."