Regé-Jean Page Candidly Responded To Reports That He Was Rejected For A Role Because Of His Race
A former DC Entertainment executive allegedly said he couldn't play Superman's grandfather.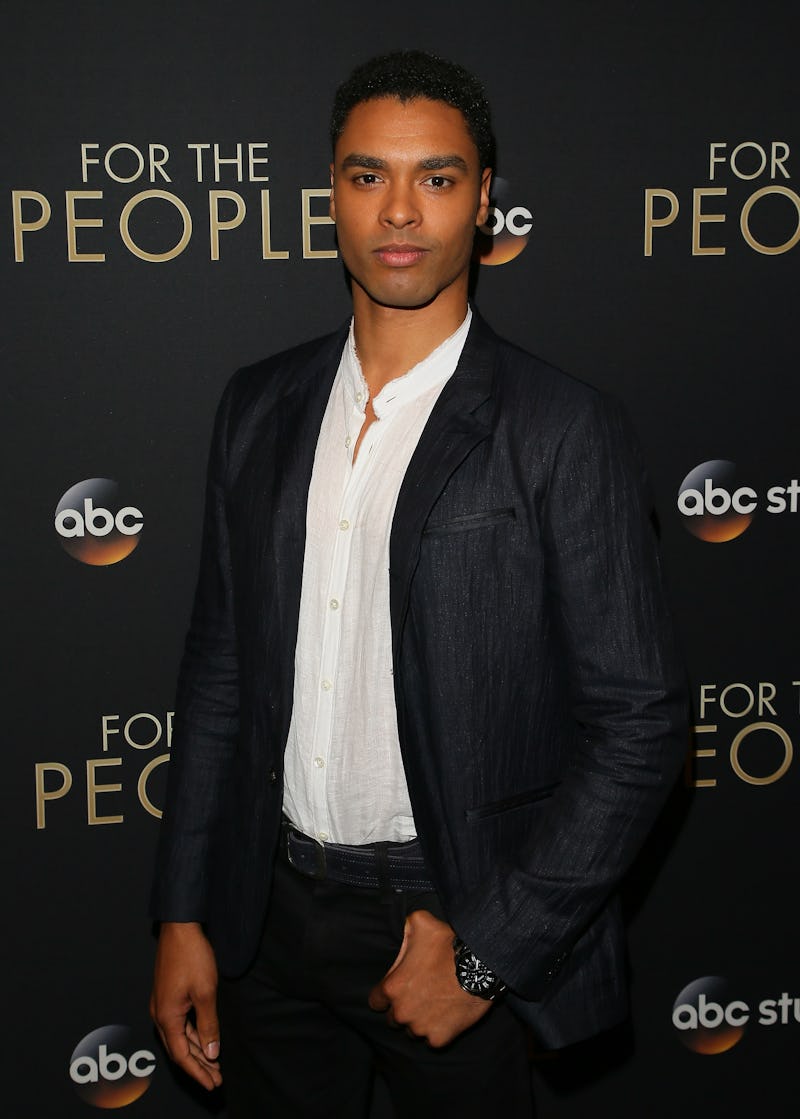 Jean Baptiste Lacroix/Getty Images Entertainment/Getty Images
Bridgerton's dashing Duke of Hastings, Regé-Jean Page, recently confirmed to fans that he would not be returning to its second season. Not long after that crushing announcement comes even more upsetting news about the actor, who was reportedly rejected for a leading role in Syfy's Krypton because of his race.
On April 6, The Los Angeles Times reported that Page was initially considered to play Superman's grandfather Seg-El on the short-lived TV series. However, as the publication conveyed, former DC Entertainment chief creative officer Geoffrey Johns "allegedly said Superman's grandfather could not be Black" despite the Krypton creators wanting to "diversify the DC Extended Universe." Actor Cameron Cuffe, who is white, was instead cast as Seg-El.
According to the LA Times, "A rep for Johns defended the casting decision on the grounds that the Hollywood exec 'believed fans expected the character to look like a young Henry Cavill.'" (Cavill is known for portraying Superman in DC Extended Universe films, starting with Man of Steel.)
In light of these reports, Page turned to Twitter to express his dismay. He wrote, "Hearing these conversations hurts no less now than it did back then. The clarifications almost hurt more tbh. Still just doing my thing. Still we do the work. We still fly."
This is not the first time Johns, who currently works as an executive producer on the CW's Superman and Lois, has been called out. In 2020, Ray Fisher publicly accused him of enabling Joss Whedon's "gross, abusive, unprofessional, and completely unacceptable" behavior on the Justice League set. (Two years prior to Fisher's 2020 tweet, Johns stepped away from his illustrious position as DC Chief Creative Officer but was granted a "Warner Bros first looking producing deal," writing movies for Mad Ghost Productions and allowed to work on "existing DC films.")
In April 2021, a Hollywood Reporter story centering on Fisher's experience working with DC and Warner Bros. included claims that Johns and other top executives said they couldn't have "an angry Black man" as a main character in the film. Johns' rep gave a statement saying the internal discussions were about "adding joy and hopefulness to all six superheroes."
Responding to reports that Johns didn't want to cast a Black man as Superman's grandfather, Fisher tweeted, "I appreciate Geoff Johns bringing on a crisis team to try to explain away his discriminatory behavior, but his excuses are WEAK. If Geoff believed fans expected Superman's grandfather to look like 'a young Henry Cavill' – why was he ok with the Zods not resembling Michael Shannon?"
Page's next acting jobs include The Gray Man and Dungeons & Dragons.