RHOBH Star Sutton Stracke's Ex-Husband Helped Her Get Very Rich
Christian Stracke "did well" financially after their marriage.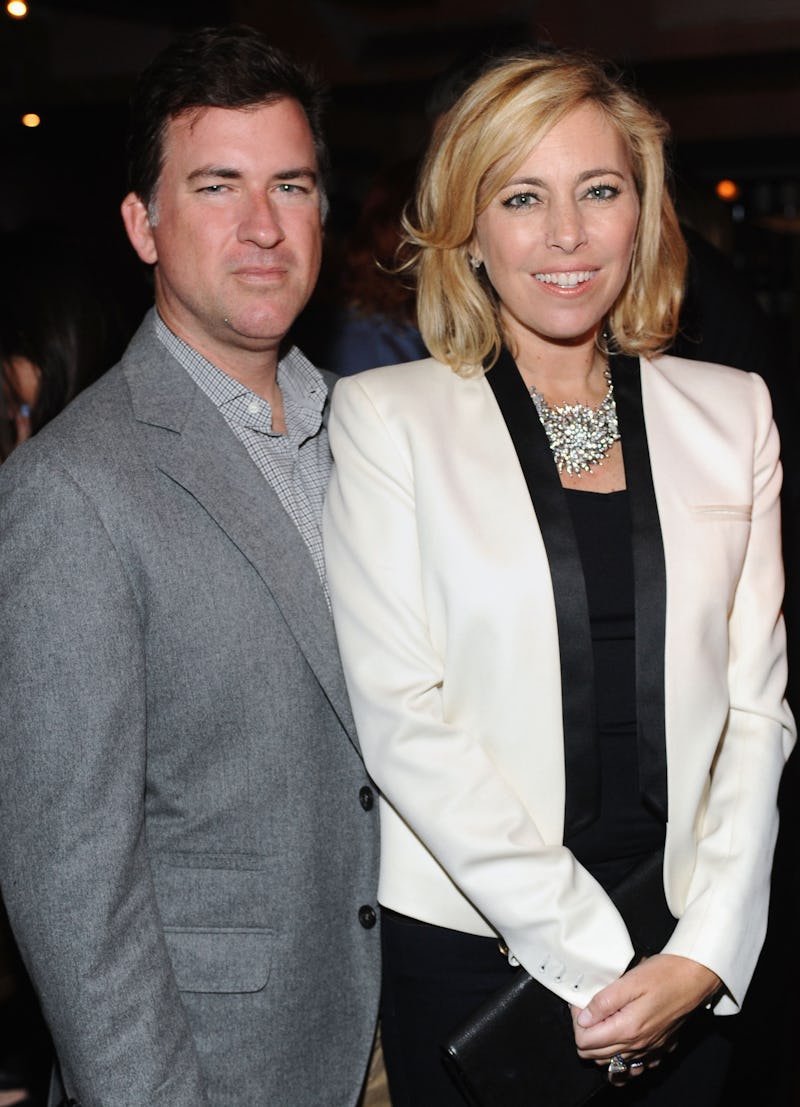 Stefanie Keenan/Getty Images Entertainment/Getty Images
Throughout their 17-year marriage, The Real Housewives of Beverly Hills star Sutton Stracke's ex-husband, Thibeault "Christian" Stracke, was in charge of the finances. So it wasn't until they divorced in 2017 that Sutton learned just how rich they truly were — including that they owned two minor league baseball teams. "I knew we had a timber company. But I didn't know all," she explained during a July 2020 Watch What Happens Live with Andy Cohen after-show episode. "I was like, 'Wow, I'm rich.'"
Sutton's RHOBH co-stars, particularly Lisa Rinna, have also said as much since the West Hollywood boutique owner joined the Bravo franchise in Season 10. In one 2020 episode, Lisa spilled that Sutton "had no idea she'd be set for life" when she and Christian divorced. Sharing that Sutton's ex was "into hedge funds" and "money stuff," she pointed to their multiple homes, private jets, and, yes, baseball teams, as evidence that her friend "has a lot of f*cking money."
The former couple's May 2000 New York Times wedding announcement noted that they met as students at Davidson Fine Arts High School in Augusta, Georgia. After graduation, Christian earned a degree from the University of Chicago and volunteered for the Peace Corps from 1992 to 1994, teaching tree planting and anti-erosion techniques in Oumm El Khezz, Mauritania, on the edge of the Sahara Desert. At the time of their marriage, Christian was working as a strategist in Latin American currency at Deutsche Bank's New York office.
Though Sutton has repeatedly credited her Southern upbringing for not wanting to ever discuss money, co-star Garcelle Beauvais asked her flat-out in Season 10 how she got her money. "I got married, and my ex-husband, he did well," she replied, explaining that they'd known each other since they were 13 years old.
In 2008, Christian joined PIMCO, a Newport Beach, California-based investment management firm, where he currently works as a managing director in the Newport Beach office and global head of the credit research group. According to his company profile, he is a senior portfolio manager, who serves on various investment committees and sits on the firm's executive committee. Though Sutton and Christian's net worth estimates tend to vary, multiple outlets report that each falls in the $30-50 million range.
According to court documents shared by the Bravo Bone Collector fan account in September 2021, Sutton received more than $2 million cash, multiple homes, vehicles, artwork, and investment properties, among many other assets. In the divorce settlement, Christian also reportedly agreed to pay the RHOBH star $300,000 per month in spousal support until her marital status changes or one of them dies. The exes also share three children, daughter Porter, 20, and sons Philip, 18, and James, 15, and Christian reportedly agreed to pay child support as well.
Their split came with a great emotional cost, though. As Sutton explained in a deleted RHOBH Season 11 scene, Christian filed for divorce on her birthday, unbeknownst to her, and came to her party — with a cake, no less — anyway. "And then the next day he was flying to Florida and said, 'You need to get an attorney,'" she told her co-stars, adding that she'd believed their separation was temporary. "This is why I cry all the time."
In fact, her ex-husband also contributed to the reason she was demoted from full-time cast member to the "friend of" role ahead of her RHOBH Season 10 debut. During her July 2020 WWHL appearance, Sutton explained that Christian didn't want their children filmed for the show, making her filming availability "very difficult." As she told Cohen, "I was constantly dealing with that, and it's hard on me."
Since then, however, Sutton was promoted and is currently in her second full-time RHOBH season as a happily single woman.