Robert From Too Hot To Handle Has The Most Envious Travel Pics
He's gone scuba diving in Egypt, saw hippos in Tanzania, and rode down a volcano in Nicaragua.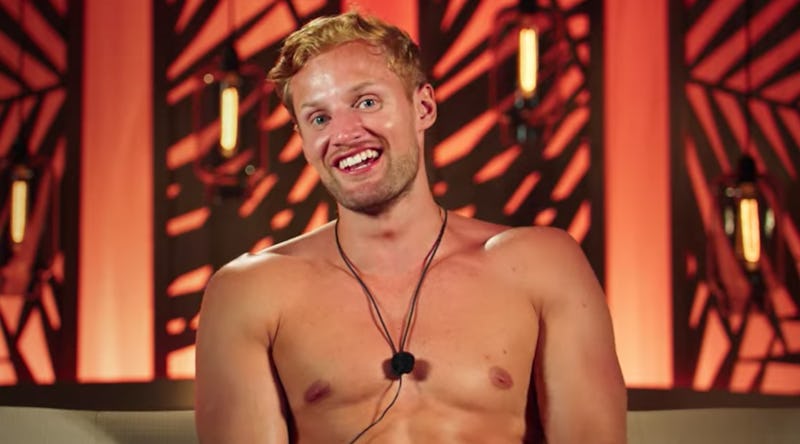 Netflix
Just as the rest of the Too Hot To Handle contestants were finally getting used to following Lana's rules, newbies Christina Carmela and Robert Van Tromp arrived to tempt them into sliding back into their old ways. Neither of the two were told prior to entering the villa that they were on Too Hot to Handle, so Carly and Cam had to break the news on their respective dates. Robert had just ranked sex next to food on his list of necessities, so he had a hard time processing that he'd just signed himself up for a show on which sex and kissing are not allowed — particularly because he'd been traveling for several months and hadn't seen the first season.
When Too Hot to Handle premiered in April 2020, Robert was spending time on the remote Little Corn Island in Nicaragua. His brief stay turned into a several-month trip when he got trapped there during the early days of the coronavirus pandemic, but he enjoyed the experience nonetheless. His photos from the time show him climbing palm trees, spending time on the pristine beach, and snorkeling with nurse sharks. "Feeling privileged to be stuck here in paradise whilst the world seems in turmoil ... Sending love to the UK and across the world," the Londoner captioned one of his Instagram photos.
Here's what else to know about Robert beyond his envious quarantine vacation — including the countless other cool trips he's been on.
Robert's Job Recently Changed
According to his LinkedIn, Robert worked from 2015 until 2020 for SAP Concur, a company that helps businesses organize their travel, expense, and invoice systems. However, he left the company in January 2020, and it appears that he's been pursuing modeling and acting since then. He's been tagging his recent Instagram photos #malemodel, and last year he shared that he'd been in a commercial for Imperial, the national beer of Costa Rica.
Robert's Instagram Is Full Of Travel Pics
Most of Robert's 41 Instagram photos highlight his impressive travels. Before leaving his day job, Robert had been in sales for most of his career — a field that usually requires a decent amount of travel. He also got his degree in International Hospitality Management at the University of Surrey, so he clearly always wanted to have travel as an aspect of his work life.
Fun fact: Robert was the captain of his swim and water polo teams in school and also worked as a swim lesson coach for a year, per his LinkedIn. No wonder he's so comfortable diving in the ocean. "Just call me Aquaman!" he captioned an April post about him scuba diving in the Egyptian Red Sea, in part. "I won't kid anyone on here, diving through some of those canyons, there are moments where you think "yeppp.. this where i die" 😳😂😂 the love for scuba is real ❤️"
Robert also went to Norway in 2019, where he encountered this view that looks like a scene from Frozen or The Santa Clause.
He got to see hippos in Tanzania:
And in 2020, he visited Costa Rica and Nicaragua. By the time he got to Turks and Caicos to film Too Hot To Handle, he was used to being in beautiful paradise settings. And since he doesn't seem to have a corporate job anymore and the world is opening back up, expect to see a lot more amazing places on Robert's Instagram.
Robert Loves Adventuring
In addition to scuba diving, Robert also enjoys surfing and hiking. He even road down a volcano on a board in Nicaragua.
Robert's Relationship Status After Too Hot to Handle
Robert hasn't teased much about how his experience on Too Hot to Handle plays out, aside from a cheeky post of him begging Lana to please get him out of the retreat. Given how nomadic his life has been thus far, it's hard to imagine Robert settling down in a serious relationship with anyone he meets on Too Hot to Handle. But if he finds it within himself to form a connection with fellow new contestant Christina, he may be pleased to learn that she's a pilot who can fly him all over the globe.