The Walking Dead and Spooks Casts Unite For Gripping BBC Drama
Another must-watch crime series awaits.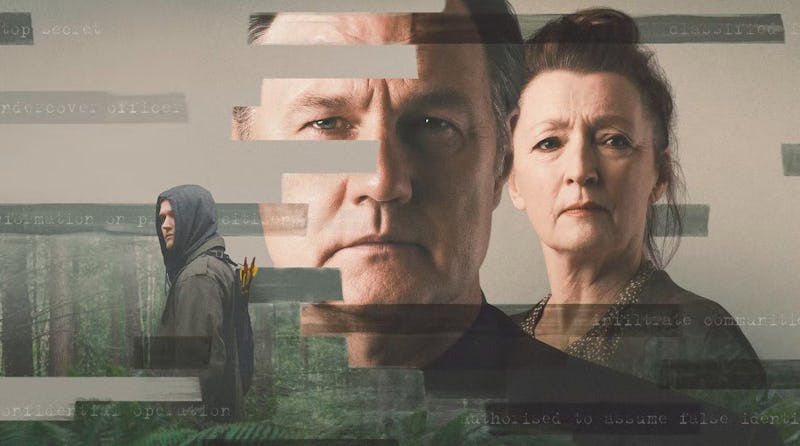 BBC
The BBC is doing a roaring trade in crime thrillers at the moment, and following on from recent police drama The Responder, Nottinghamshire-based six-parter Sherwood offers a complicated, thorny look into a tight-knit community who have history with the police force dating back to the '80s mining strikes, as investigations begin following two murders decades later.
With the show airing later in June 2022, here's everything we know so far about the brand-new series, created by Nottinghamshire playwright and writer James Graham.
Sherwood Plot
Based on true events, Sherwood revisits two murders that took place in the Nottinghamshire village of Annesley Woodhouse. In 2004, the tight-knit community was shocked by the killing of local ex-miner Keith Frogson, and shortly afterwards a second villager called Chanel Taylor was murdered. A former mining town where the police were reviled by many for their actions during the '80s strikes, their heavy presence in the town years afterwards brought up complicated emotions stemming back decades. And this is the jumping off point for the BBC's new crime drama, which presents a fictionalised version of the brutal crimes, and investigations that followed.
"Sherwood is a compelling, crime drama that explores the controversial deployment of so-called 'spy cops' around Britain, whilst weaving in a distinctly human story of a community forced to re-examine the terrible events of decades gone, for which it still bears the scars," reads a BBC press release.
The new series will also explore policing and controversial police tactics such as the use of of so-called "spycops." Local police inspector Ian St Clair is forced to reunite with Kevin Salisbury from the Met and the two must bury their decades-old rivalry in order to catch the killer.
Sherwood Cast
The Walking Dead star David Morrissey heads up the cast as detective chief superintendent Ian St Clair – the man tasked with unearthing the link between a series of murders around Nottinghamshire. When he's paired up with an old rival from his days serving in London's Met Police, the investigation is quickly complicated by his past – and Robert Glenister (Spooks, Hustle) plays his new partner DI Kevin Salisbury.
Elsewhere, Alun Armstrong (New Tricks) plays Gary Jackson, a loyal member of the National Union of Miners who stood firm on picket lines during the mining strikes in the '80s, and Lesley Manville (also set to play Princess Margaret in The Crown later this year) portrays his wife Julie Jackson. Claire Rushbrook (Ammonite) plays Julie's estranged sister Cathy Rowley, while Adeel Akhtar features as Andy Fisher – a local man who is struggling to recover from the death of his late wife, and leans on his son Neel (Bally Gill) for support. Joanne Froggatt (Downton Abbey) also appears as Neel's wife Sarah. Meanwhile, Stephen Tompkinson plays NUM member Warnock, who ignites suspicions of an undercover police unit infiltrating mining groups during the strikes.
Philip Jackson (Raised by Wolves), Lesley Manville (The Crown) and Lorraine Ashbourne (Bridgerton) are also on board for the series.
Sherwood Trailer
The first official glimpse at Sherwood dropped in June 2022 – check it out below
Sherwood Release Date
All episodes of the Nottingham detective drama will land on BBC iPlayer on June 13, with the first instalment airing that night on BBC One at 9pm, and a second episode the following night at the same time.
This article was originally published on