This First Look At BBC Crime Thriller Wolf Is Tense AF
Here's everything you need to know about the series.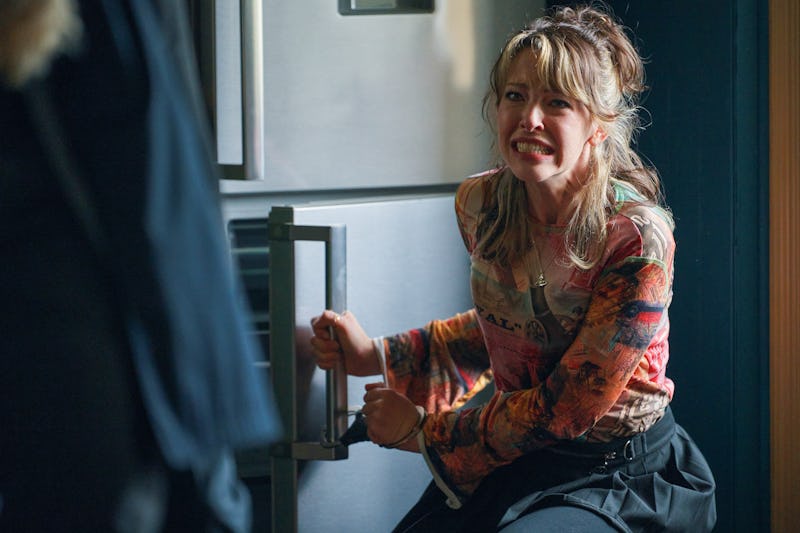 BBC/Hartswood Films Ltd/Simon Ridgway
Fresh from the creative minds that birthed Sherlock and Dracula, BBC crime thriller Wolf promises to be a thrilling watch. Starring Ukweli Roach, known for roles in Blindspot and Humans, as DI Jack Caffery, the show follows our lead on a mission to right the wrongs of the past, and things go downhill fast.
The BBC is no stranger to thrilling dramas, take The Girl Before, Vigil, and The Capture for example — so we excited to see how this one unfolds. With Ben Irving, Commissioning Editor for BBC Drama, labeling the show a "gripping and deliciously twisted drama," we know we're in for a treat. Read on for more details about BBC One's new crime thriller Wolf and see the gripping first look images.
Wolf Plot
Based on the acclaimed book series by Mo Hayder, Wolf tells the story of DI Jack Caffery, who suspects that his neighbour murdered his 10-year-old brother in the 1990s and is on a mission to find the truth. At the same time, Caffery is following the case of the wealthy Anchor-Ferrers family, who, living in an isolated house in the depths of Monmouthshire, become the victim of a sadistic psychopath's mind games.
In a series of images, the BBC revealed the first look of the series and it surely posits the drama as one that will leave you on the edge of the seat. In one image, Anne Lewys who plays Lucia is seen tied to a fridge and clearly looks like she's in despair.
The images also provide a sneak peek into Dhawan's serious look as DI Honey and a smirking Rheon as Molina. But the image that left us with chills, is that of Roach looking stressed while he is surrounded by people who appear to be cheering, drinking and… shooting guns? If the first look was meant to get us hooked, mission accomplished.
Elaine Cameron, executive producer for Hartswood Films, said: "We are delighted to have attracted such an amazing cast into our wonderfully entertaining crime/horror world! I am particularly excited about young actor Ukweli Roach playing the lead role of Jack Caffer. I guarantee once the series goes out he will be a total household name."
Wolf Cast
Taking on the lead role of DI Jack Caffery, Roach has said that he's living the "dream" being involved in this production: "I'm honoured to be taking on the role of Jack Caffrey in Wolf," he says. "Megan Gallagher has brought Mo Hayder's dark storylines into focus in a way that will be challenging, but I can't wait to bring Jack to life."
Joining Roach in the star-studded cast for the drama – which is produced by Hartswood Films and APC Studios and adapted by Megan Gallagher (Borderliner, Suspicion) – are Sacha Dhawan (Doctor Who), Iwan Rheon (Game of Thrones), Sian Reese-Williams (Line of Duty), Juliet Stevenson (Bend It Like Beckham), and Owen Teale (Line of Duty).
Wolf Trailer & Release Date
Whilst no release date has been set, we know that the series will premiere in 2023. It will be streaming in six parts on BBC One and BBC iPlayer in the UK. Filmed across rural Wales, the result is set to be a spooky watch. Stay tuned for the trailer, which we hope to see soon.
This article was originally published on