7 Shows To Watch If You're Missing Junior Bake Off
Because we all deserve a bit of wholesome content in our lives.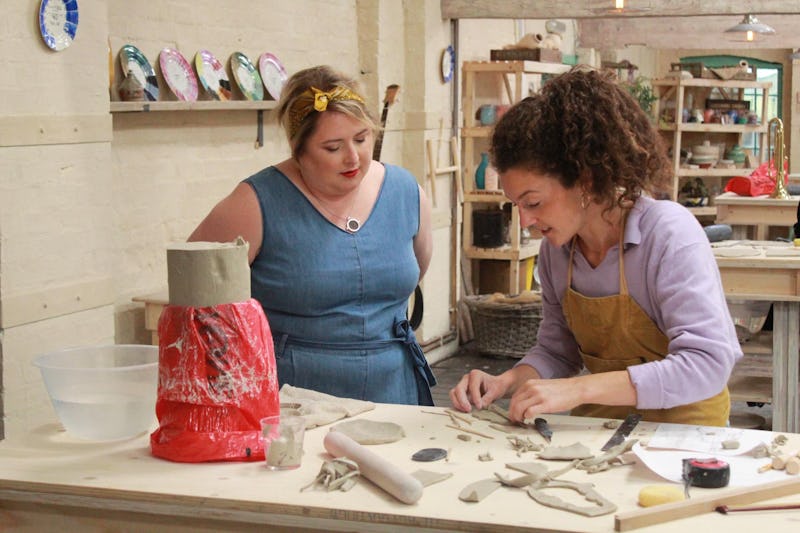 Creative bake designs, gentle comedy, soggy bottoms, and beautiful countryside surroundings. The Great British Bake Off is entertainment at its finest. But throw into the mix (or should I say mixing bowl?) contestants under the age of 17 and suddenly things feel a whole lot sweeter. In a time when everything was uncertain and stressful, watching Liam Charles judge a soufflé was the wholesome content we all needed, which is why Junior Bake Off became as popular as it did in 2020. And if you can't get enough either, here are seven shows to watch if you love Junior Bake Off.
It seems like there's a competition show out there for just about any activity these days; from the more traditional interior design magic and serious sewing skills to the more unusual BBQ cook-offs and mesmerising glass blowing. These kinds of creative competitions are perfect for lockdown viewing: exciting enough to keep you interested but without any real stress to add to your day. And, as an added bonus, you may just find your next faovurite hobby along the way. Lockdown inspiration can come in many forms, but where better to look than the professional judges and committed competitors who have made it their mission to become experts in their fields?
So switch off your mind and switch on your tellybox to watch the gentle drama unfold in these wholesome, yet competitive, shows.