Sir David Attenborough Was Just Awarded A Second Knighthood
That's Sir Sir Attenborough to you.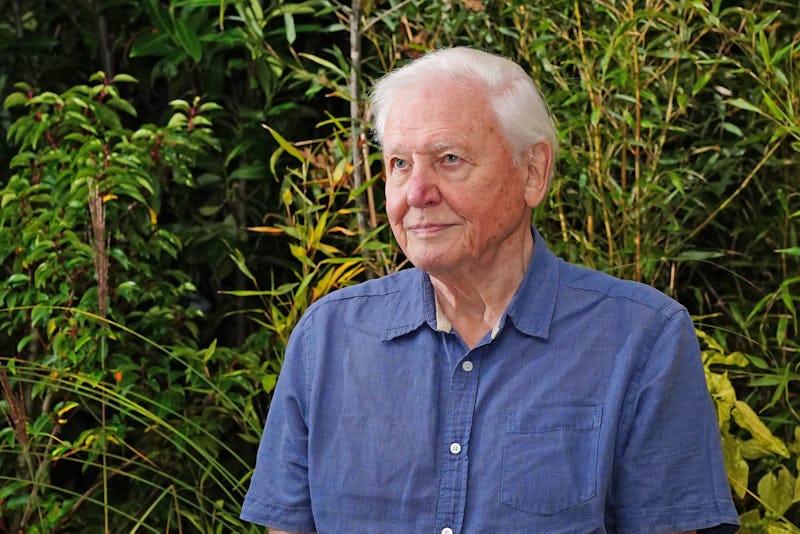 Jane Barlow - PA Images/PA Images/Getty Images
Conservationist and wildlife legend Sir David Attenborough is going to need to pop down to IKEA at this rate; his already-packed medal cabinet is due another expansion. As well as holding 32 honorary degrees, and a knighthood from 1985 – not to mention the highly prestigious gold Blue Peter badge – the 96-year-old broadcaster and naturalist will now be appointed as Knight Grand Cross of the Order of St Michael And St George in a ceremony at Windsor Castle. It's an even higher accolade than a "regular" knighthood, and is the sixth most senior rank in the entire UK honours system.
Born in 1926, Attenborough grew up on the grounds of the University of Leicester – where his dad worked – and quickly gained a reputation as the zoology department's leading newt supplier when he was just eleven. After finishing his National Service in the navy, Attenborough joined the BBC, who were just starting to branch out into television for the first time.
Since then, he's presented some of the best known nature documentaries of all time, including Life on Earth, The Living Planet, and Blue Planet – and thanks to his soothing narration style and huge knowledge of the natural world, he's possibility one of the best known figures in the world of conservation. In other words, the second knighthood is well-deserved.
Now the same age as the Queen, Sir Attenborough is a long way from hanging up his presenter's hat. His latest documentary Prehistoric Planet – a five-part look back at the lives of dinosaurs for Apple TV+ – came out in May 2022. He was also broadcast onto Buckingham Palace as part of the Platinum Jubilee celebrations and has been nominated for the 2022 Nobel Peace Prize. Blimey.