Twitter Noticed Sophie Turner Was Pregnant Long Before Confirmation Reports
There's another Jonas baby on the way!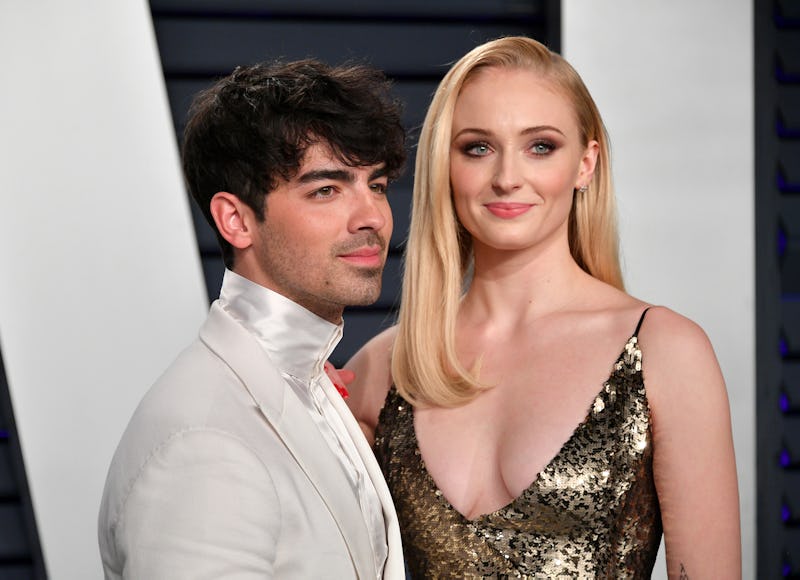 Dia Dipasupil/Getty Images Entertainment/Getty Images
In February, Sophie Turner set the internet ablaze with rumours that she is expecting her second child when she stepped out in a dress that showed what fans believed to be a baby bump. Long before getting confirmation, Turner's fans preemptively celebrated the possible arrival of another Jonas baby. Turns out, they were right.
The Brit talent was out for a walk in Los Angeles with Joe Jonas and their daughter, Willa, and was sporting a brown matching tracksuit set but removed the jumper at one point to reveal a cotton crop top vest beneath, which sent fans into a tailspin as they were convinced there was a baby bump present. At one point, Turner was seen holding her hand over her bare stomach as she spent the day with her family, which fuelled speculation further.
"OMG. Sophie Turner is pregnant again. Another Jonas Baby!" one fan speculated, via Twitter. Meanwhile, another user quipped: "Apparently there is speculation whether Sophie Turner is pregnant or not. What if she just had a big burrito for lunch?"
The excitement for the growing Jonas family was understandable, especially since another Jo Bro had just become a new dad shortly prior. In January, Nick and Priyanka Chopra welcomed their first baby via surrogate. Though the couple hasn't revealed the baby's gender themselves, TMZ reported that they're new parents to a baby girl.
On Wednesday, March 2, Turner's pregnancy status was finally confirmed after Us Weekly reported that the Queen of the North and her husband are indeed expecting another baby. The news comes just a few months shy of their daughter turning two in July. There has been no comment from Turner or Jonas yet on the pregnancy.
This article was originally published on