Steve McQueen's Short Film Grenfell Is Set To Make A Powerful Impact
"There are going to be people who will be a little bit disturbed."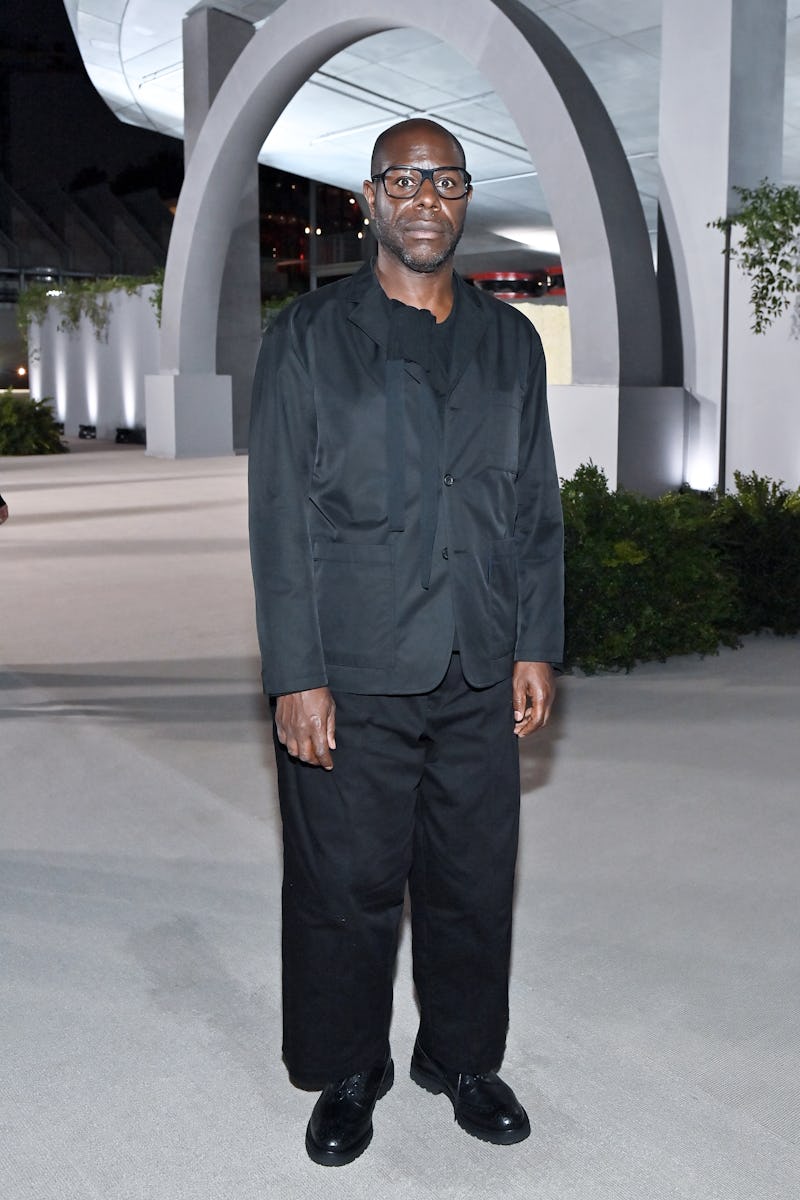 Stefanie Keenan/Getty Images
Small Axe's Steve McQueen is set to release his latest project, Grenfell, at West London's Serpentine Gallery from April 7 to May 10. The 24-minute short film was put together in December 2017, five months after the tragedy unfolded at Grenfell Tower, where 72 people were killed. McQueen's film features no narration or music. Instead, it focuses on revolving aerial footage of the tower documenting the damage the fire caused to the building and its resident's lives. Grenfell was filmed shortly before the building was wrapped in white plastic, which still remains today. This covering was initially put in place to prevent ash and debris from falling, in addition to medical experts warning that "the sight of the building [was] worsening symptoms of trauma for those living nearby."
Speaking to The Guardian, McQueen explained that he wanted to capture the damage done to the building before it was too late. "It was almost like a race against time. Once things are covered up, they are forgotten about, or it can be more convenient for people who want it to be forgotten about," he said. As for why he wanted to make the film, McQueen explained how he didn't "want to let people off the hook" from the "violence that was inflicted on that community" by those responsible for the fire. A public inquiry into the fire is still underway, in addition to an ongoing criminal investigation.
The director initially "sat on" the film as "it couldn't have been shown within three or four years [of the disaster]." Having engaged with survivors, bereaved families, and community groups like Grenfell United, McQueen said Grenfell is "about the building and suspending it in time … It was deliberate neglect. It was no accident. There were so many people, so many companies, so many factors … It was all a deliberate act of neglect and, to a certain extent, greed."
You can book free tickets to see Grenfell at the Serpentine Gallery.