Stranger Things' Finn Wolfhard Is "Proud" Of Noah Schnapp For Coming Out
"When I saw it, I just had a big smile on my face."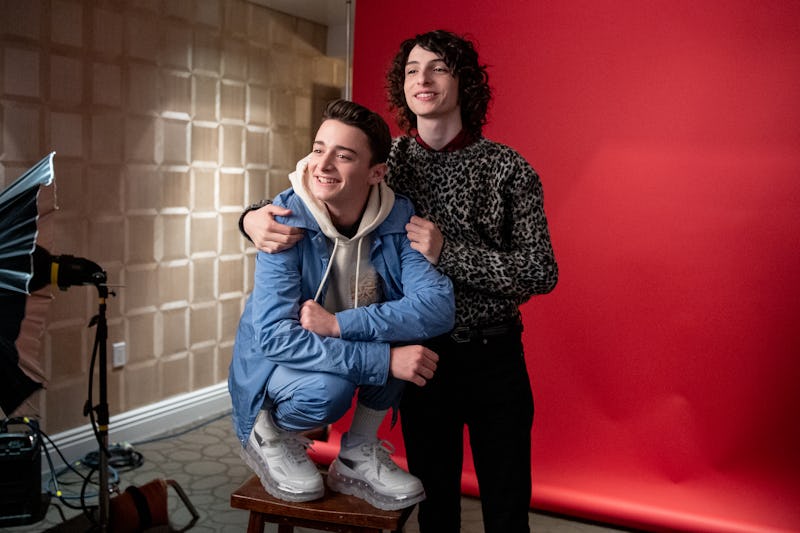 Emma McIntyre/Getty Images Entertainment/Getty Images
In January 2023, Stranger Things' actor Noah Schnapp came out as gay. Addressing his fans on TikTok, Schnapp said he was closer to his character Will Byers than he thought. "When I finally told my friends and family I was gay after being scared in the closet for 18 years and all they say was 'we know,'" he wrote in overlay text. One of those friends was his Stranger Things co-star Finn Wolfhard, who had nothing but joy for Schnapp's news.
Speaking to GQ, Wolfhard shared his love for Schnapp. "When I saw it, I just had a big smile on my face. I was just really proud of him," the actor said of his co-star's TikTok video. While they don't talk every day, Wolfhard considers Schnapp and his cast mates to be family. "We're not on everyday-text vibes in any way, and not because… it's like… Do you text your cousins everyday? Probably not," he explained. "They're our family. We'll talk on each other's birthdays. We'll talk once in a while. But in the same way that family works, if I ever needed anything, they're there. Everyone's on their own quests in real life."
While the actors didn't film as much together in Stranger Things Season 4, Wolfhard and Schnapp are just as close as they are with the rest of the cast. Speaking of his other co-stars, Gaten Matarazzo and Caleb McLaughlin, Wolfhard says the three of them are "bonded for life," having supported each other through their time in the spotlight. Wolfhard also mentions how Winona Ryder, who plays Joyce Byers, is like a guardian of the group. According to the actor, she's "one of the funniest texters ever, because she'll text you and then you text her back and then she won't ever text you again." Total mum behaviour.