Tanya Burr Is Expecting A Baby With Her Mystery Partner
The YouTuber's boyfriend recently made his debut on her social media.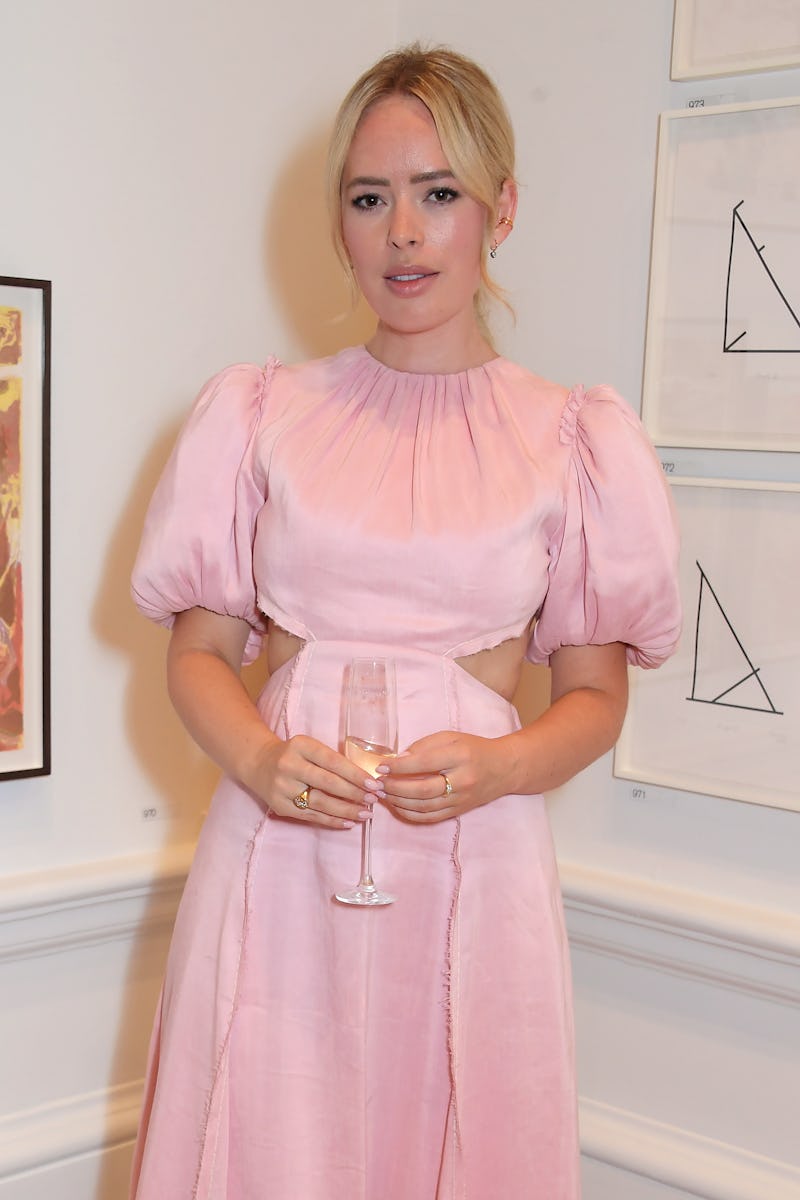 Getty Images
Much to the delight of her long-time fans, British vlogger turned actor Tanya Burr took to social media to share that she is pregnant with her first child. On Jun. 14, the OG YouTuber posted a photo to her Instagram cradling her baby bump alongside a mystery man's hand. Since her YouTube days, where she would amass millions of views on her videos, the 33-year-old has taken to even bigger screens to pursue acting. She has appeared on shows such as Holby City, and featured in the 2021 film Twist.
The Authored founder captioned the image with: "We love you so much already little [peanut]." However, Burr didn't mention who the father of the baby is, and has previously said she would keep her partner's name a secret due to feeling like she ''overshared'' from her previous high-profile relationship.
In 2019, Burr went through a divorce with fellow YouTuber Jim Chapman. Together, the long-time couple had built up a fanbase through their video collabs. Filming vlogs, Burr gave viewers regular glimpses into her life as she shared her interest in lifestyle, fashion, and makeup. Naturally, being one of the biggest British YouTubers at the time, her relationship with Chapman was of vested interest to fans..
Although Burr hasn't detailed why the relationship ended, she did mention in a statement announcing their divorce that they would "remain friends forever." Three months after the announcement, Chapman revealed his relationship with the model, Sarah Tarleton (now Chapman), and the couple are now married with a daughter.
After her public relationship with Chapman, Burr has kept her love life pretty hidden from the public eye. Instead, choosing to share small glimpses of this mystery man and their life together, whilst disguising his identity. Following her baby announcement, Burr shared a follow-up post on Instagram, but this time of her alone wearing a blue summer dress, thanking fans for their well-wishes on her pregnancy. The actor wrote: "Feeling incredibly grateful for all the love yesterday."
Although Burr is keeping tight-lipped about her new partner, she did tell The Telegraph, "I'm very loved up. It's very exciting."