Eurovision Drinking Games That'll Earn You 12 Points Of Fun
One tequila, two tequila, three tequila, floor.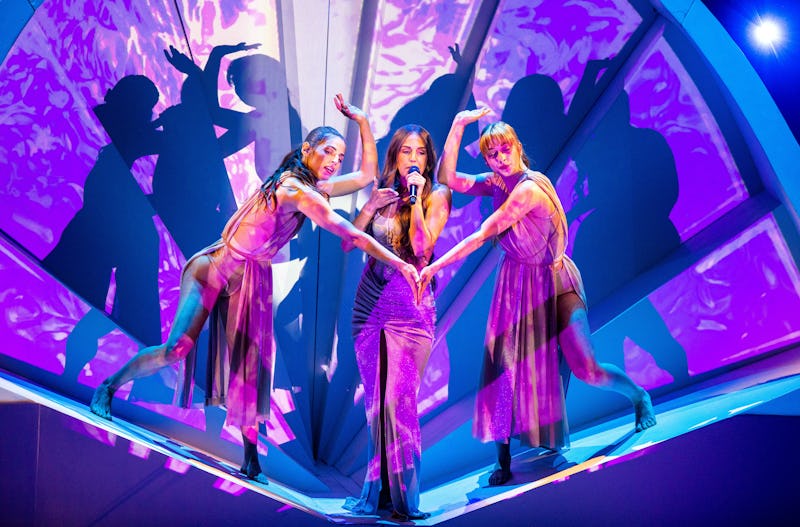 Getty Images
If there's one tradition sure to unite an entire continent in celebration of all things sequinned, it's Eurovision. There's always something to laugh about during the fabulously camp annual ceremony, with UK host Graham Norton providing endless witticisms. And it also offers a perfect excuse for a good old knees up. With that in mind, here are some of the best Eurovision Song Contest drinking games to try out this year. Extra points for buying in an international range of bevs from your favourite contestants' home countries.
After Italian glam-rockers Måneskin brought home the coveted trophy for Italy last year, the Northern Italian city of Turin emerged victorious in a tight battle to host, with the 66th Eurovision final kicking off on May 14. For UK viewers, it will air from 8 p.m. onwards on BBC One. The loveably snarky Norton will return as host this year, while Rylan and Scott Mills will head up a BBC Radio 2 special from 3-6 p.m. Meanwhile, Sophie Ellis-Bextor is hosting a kitchen disco from 6-8 p.m. on the station, to get revellers limbered up.
In other words, it's the ideal time to have a few pals over, turn the TV up, and play some fun drinking games. Keep reading to find out our pick of the best Eurovision Song Contest drinking games. And please do remember to be responsible with these games — you can play with alcohol or a soft drink. It's the taking part that counts!
Contributions from Sam Ramsden & Rebecca Fearn.
This article was originally published on