Eurovision Drinking Games That'll Make For An Even More Chaotic Night
These games will have your friends screaming "DOUZE POINTS!"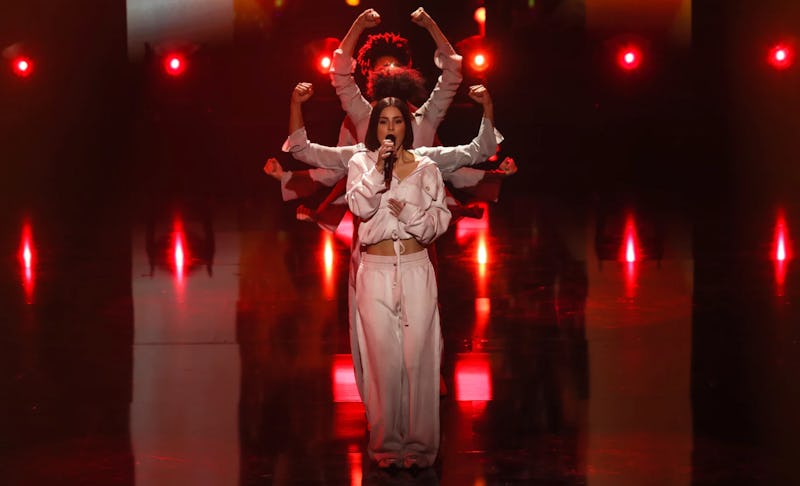 Pool/Getty Images Entertainment/Getty Images
Following the cancellation of last year's Eurovision Song Contest due to the Coronavirus pandemic, the 2021 event is set to be one of the most hotly anticipated in history. There's always something to laugh about during the annual ceremony and the show offers a perfect excuse for a good old knees up – especially after the year we've all had. With that in mind, here are some of the best Eurovision Song Contest drinking games to try out with your party of six this year.
Since September 2020, Eurovision organisers have kept fans on edge, waiting to hear if this year's competition would be able to go ahead. Luckily, in January 2021, it was announced that the all-singing, all-dancing talent show would be back and, for UK viewers, it will air on the evening of May 22 on BBC One. Graham Norton will return as host this year and Scott Mills, Chelcee Grimes, and Sara Cox will be doing additional coverage on BBC Four.
With restrictions easing slightly in the UK and parties of six people (or two households) now allowed in England, it's a good time to have a few pals over, turn the TV up, and play some good old fashion drinking games. Keep reading to find out our pick of the best Eurovision Song Contest drinking games.
Contributions from Sam Ramsden & Rebecca Fearn.