How To Follow The Cabins Contestants On Instagram
The new ITV2 reality series is now in full swing.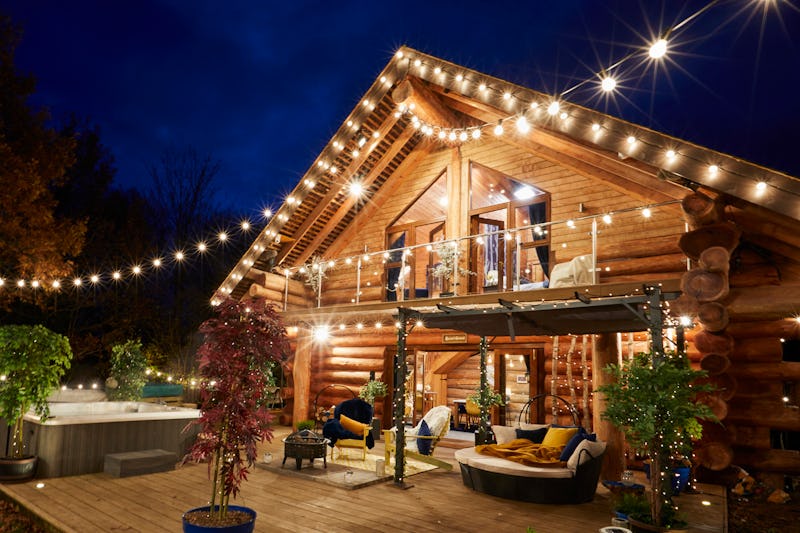 With the announcement that Love Island will not be returning to our screens until at least summer 2021, we've been left with a dating show-shaped hole in our winter TV schedule. Luckily, ITV2 has addressed the issue, with a suitably romance-filled alternative: The Cabins. Comedian Maisie Adams narrates the new reality TV series, which is set in – yes, you guessed it – some cosy looking log cabins. As we've seen in previous series of Love Island, those who appear in the show soon become famous faces after it wraps. Your first point of call to be ahead of the fame game? The Instagram accounts of The Cabins contestants, which are skyrocketing in numbers of followers as soon as each person appears on our TV screens.
The show takes place in the three romantic cabins, which are decked out with fairy lights, snug sofas, and their very own jacuzzis. Contestants stay with their selected partner in the cabins for 24 hours, choosing to stay for longer if they get on. For the first time in ITV dating show history, the show also features a same-sex couple.
Settling into the luxury cabins, located somewhere in the UK countryside, the 12 initial contestants have gradually grown in number – you can find out a little bit more about all of them, below. Follow them on Instagram for a preview of what to expect in The Cabins, which airs every week night at 9 p.m. on ITV2.
The Cabins continues week nights at 9 p.m. on ITV2.
Contributions from Orla Pentelow.
This article was originally published on