Will The Crowded Room Return For Season 2?
The Apple TV+ limited series completed Danny's story.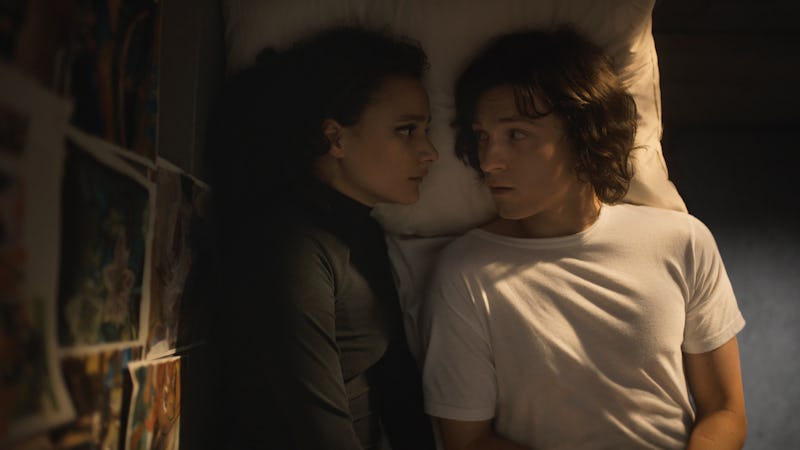 Apple TV+
Beginning with a shooting in 1979 New York City, Apple TV+'s The Crowded Room ends its 10-episode run on a hopeful note for Tom Holland's alleged perpetrator, Danny Sullivan. Partially told through a series of interviews with interrogator Rya Goodwin (Amanda Seyfried), the twisty psychological thriller unravels formative traumas from Danny's mysterious past, leading to the life-altering revelation that — spoiler alert — he has dissociative identity disorder. Though the show was initially billed as an anthology of inspirational stories about those living with mental illness, The Crowded Room has since been described as a limited series, making a Season 2 return unlikely.
Either way, the drama, which was inspired by Daniel Keyes' 1981 biography The Minds of Billy Milligan, seems to have completed Danny's story, now that his trial verdict has been revealed. The Apple TV+ version fictionalized the crime and location, among other changes, but in real life, Milligan was the first defendant to be found not guilty of a crime at trial due to dissociative identity disorder, then known as multiple personality disorder. "Learning about mental health and the power of it, and speaking to psychiatrists about Danny and Billy's struggles, has been something that has been so informative to my own life," Holland, who also executive produced The Crowded Room, told Entertainment Weekly in May.
In early June, he revealed to Extra that the taxing experience of juggling such emotionally heavy material with his day-to-day producing duties "did break" him. As a "result of how difficult this show was," Holland decided to take a yearlong break from acting. In a subsequent June interview on Live with Kelly and Mark, he reiterated that the sabbatical had nothing to do with The Crowded Room's negative press reviews, though. (Just before the finale, the Rotten Tomatoes critics score was a low 33 percent, though the audience rating stood at 91 percent.)
"It's so funny. Obviously, The Crowded Room came out. We didn't have very favorable reviews. So the press story was that I have taken this year off because of the reviews," he explained to the co-hosts. "But I'm eight months into my year off."
With his acting hiatus already winding down, Holland has Marvel's fourth Spider-Man movie in his future. "I can say that we have been having meetings. We've put the meetings on pause in solidarity with the writers," he told Variety on June 1, referencing the WGA strike. "There's been multiple conversations had, but at this point it's very, very early stages." The actor is also reportedly set to star in an upcoming Fred Astaire biopic that's currently in the works.
Meanwhile, fans of The Crowded Room creator and writer Akiva Goldsman can also look forward to two high-profile film sequels that the Oscar winner is working on for I Am Legend, starring Will Smith, and Constantine, starring Keanu Reeves. As he updated Bingeworthy podcast listeners in early July, his "pens are down" now amid the WGA strike. However, "those are the next things" he's writing when he's "allowed to write again," the A Beautiful Mind scribe added.
So, even if Goldsman decided to give The Crowded Room the anthology treatment down the line, he seems to be already booked elsewhere for the foreseeable future.