The Handmaid's Tale Season 4 Finale Proves Gilead Isn't A Place — It's A Way Of Operating
"Nolite te bastardes carborundorum" isn't a rallying cry June relinquished when she made it to Canada.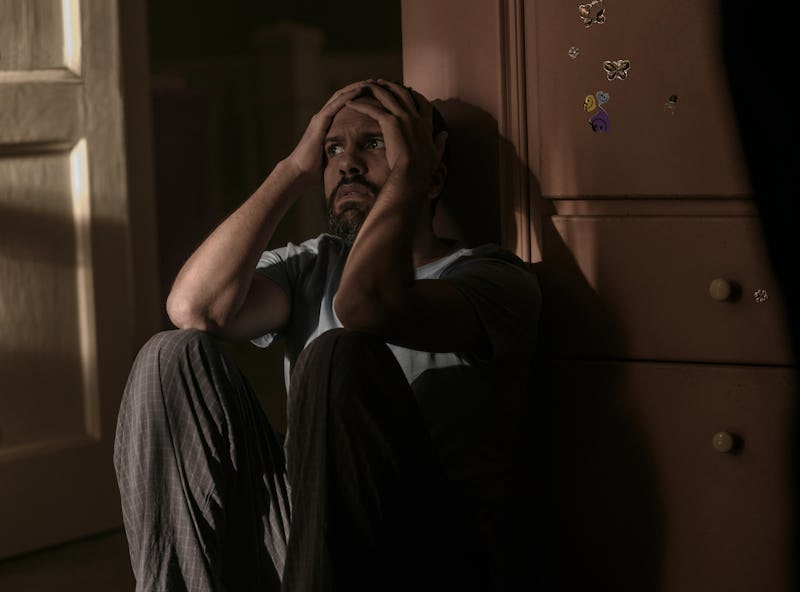 Sophie Giraud/Hulu
Spoilers ahead for the Season 4 finale of The Handmaid's Tale. June Osborne survived Gilead. Not just survived it, but hurt it. She stole its children, liberated its Handmaids, and emboldened one of its most pious Wives to rebel. She nearly recovered her own daughter. But Gilead also changed June. She doesn't arrive in Canada a humble and grateful refugee; safety hasn't been of much concern to her for years now. Neither does she care about democracy or fairness or diplomacy — the hallmarks of the world she's escaped back into. June's raison d'être is vengeance, and her only watchword is Hannah. She does anything she thinks is justified, including turn up unannounced at the home of her American handler days after threatening to kill him. As June herself puts it in The Handmaid's Tale's audacious Season 4 finale, "Gilead turns you into a bit of a cunt."
And cunts don't make the best Canadians. When June learns that Fred Waterford has agreed to spill Gilead's state secrets in order to avoid a prison sentence, she doesn't see the greater good, the innocent lives that his information might save. She sees another oppressive system controlling her fate, another compromise in the name of a cause she doesn't believe in. Because at this point, it seems June has no special attachment to democracy. "Nolite te bastardes carborundorum" isn't a rallying cry she relinquished when she made it to so-called freedom. For June, freedom is getting Hannah back and the bastards are everywhere. The bastards are anyone who gets in her way.
Not every refugee feels the same. For Rita, moving on has been about cutting the Waterfords out of her life completely. When the women debate Fred's future, she's content to be excluded from the conversation. Moira, like June, craves punishment for Fred, but sees that as an end only the state can procure. She advocates for June to travel to Geneva to formally protest the international tribunal's leniency. But for June and Emily, even a perfectly functioning state would be unlikely to hand down a sentence to meet their exacting standards of justice. "I want him to be afraid," June says, as scared as she was when they caught her and ripped her young daughter away. "More than that," Emily answers conspiratorially.
And so June does what Offred does best: connive and manipulate, cajole and mastermind. Unable to accept the tribunal's deal, she pulls strings to cook up a better one: in exchange for 22 women prisoners, Fred Waterford will be returned to Gilead to face his fellow commanders. Moira's happy he'll see prison somewhere, maybe even an assignment to the Colonies. Even Rita is compelled to comment: "At least a trial is proper." But when Waterford gets to Gilead, Nick intercepts his convoy and brings him to June, who is waiting with a gang of former Handmaids. Together, they beat him to death and hang his body on the wall — just as they were in Gilead, Handmaids are justice's long arm. They sever his ring finger and send it to his wife. For June, revenge is scaring Fred to death, then actually killing him.
There's an exceptionally uncomfortable scene toward the beginning of the finale in which June visits Fred in detention. They drink and reminisce. He tells her he understands why she misrepresented their affair for his incarcerators. She shrewdly plays along, as has always been her knack. But when Fred says he misses his Offred, it's hard to believe there isn't some truth to June's breathy reply: "I miss her, too." Offred's life was grueling and terrifying, but within that world, she lived by her own code of what was acceptable. And as the world's most famous refugee, June Osborne is expected to play by the rules.
When June rationalized the international tribunal's decision to let Fred go free, she guessed that "what he's giving them is more valuable than what he took from me." What he took was nothing short of her life, her country, and her family. As the episode closes, she holds Nichole in the morning sun and tells her husband that she's sorry. The choice is implied: She can either flee now or wait around to face punishment. Canada isn't Gilead; June Osborne isn't the exception that Offred always managed to be. Offred survived seven years of enslavement only to give June's life up all over again.
At least this time, she gets to tell her husband and young daughter goodbye.