The Hills' Audrina Patridge Shared The Tragic Death Of Her 15-Year-Old Niece
"We will cherish every single moment we had with you," the TV star said in a moving tribute.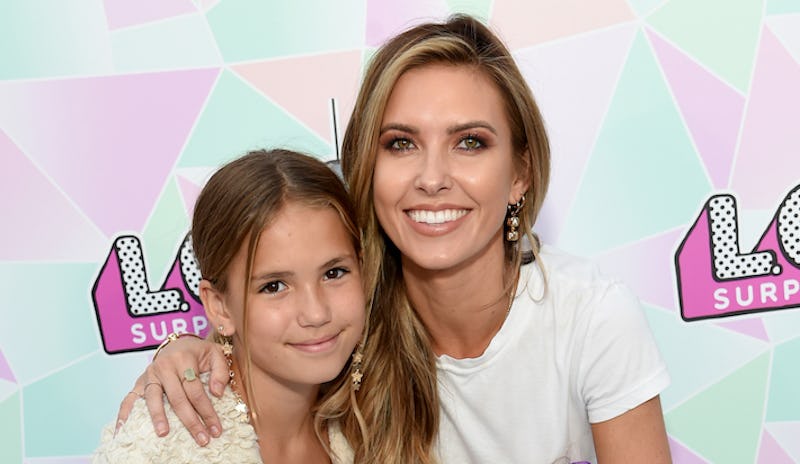 Getty Images/Michael Kovac
Audrina Patridge, best known for her years on MTV's The Hills, has sadly announced the death of her 15-year-old niece, Sadie Loza, in a moving tribute post. "My heart hurts to even write this," wrote Patridge on Instagram. "My beautiful niece is now in heaven. I know it's not goodbye forever, but it is the hardest to say goodbye for now. We will miss you and cherish every single moment we had with you. Rest in peace, Say Say!! We love you forever & ever."
Accompanying the tragic update, the reality TV star shared a selection of family photos alongside a video filmed with Sadie and her mum, Casey Loza. Patridge's sister Casey occasionally guest-starred in The Hills and the subsequent spin-off The Hills: New Beginnings. Alongside her husband Kyle and their family, Casey also made appearances in Patridge's post-The Hills reality show titled Audrina.
Scores of Patridge's cast mates from The Hills rallied to show their support, commenting below the post to send their thoughts and love. "So so sorry for your loss Audrina," commented The Hills alum Brody Jenner. "This is heartbreaking. Sending love to you and the family." Fellow cast mate Frankie Delgado said: "Rest in paradise." Meanwhile, The O.C.'s Rachel Bilson also expressed her sadness. "Audrina! I'm so so sorry!" she wrote. "Sending all the love and light to you and your family."
In her own heartfelt post, Sadie's mum Casey, who also has two sons, paid tribute to the loss of her eldest child. "Sadie Raine Loza has left this Earth for the heavens," the Instagram post reads. "Writing this was the hardest thing I ever have had to do, not knowing the right words, I'll leave you with this. Sadie liked to remind me that the first law of thermodynamics aka (Law of Conservation of Energy) works in all spheres of life: 'Energy cannot be created or destroyed, it can only be changed from one form to another.' Transformation is a better word than death. Her story will save countless lives, her memory will never be forgotten. Rest in peace you brilliant starseed. You're with your creator. We will miss you dearly. I love you." At present, Sadie's cause of death remains unknown to the public.
For support and advice with grief and bereavement, Cruse are here to help. Learn more here.