Cat Burns Explores A Deeply Personal Struggle In "People Pleaser"
And she hopes to help listeners in the process.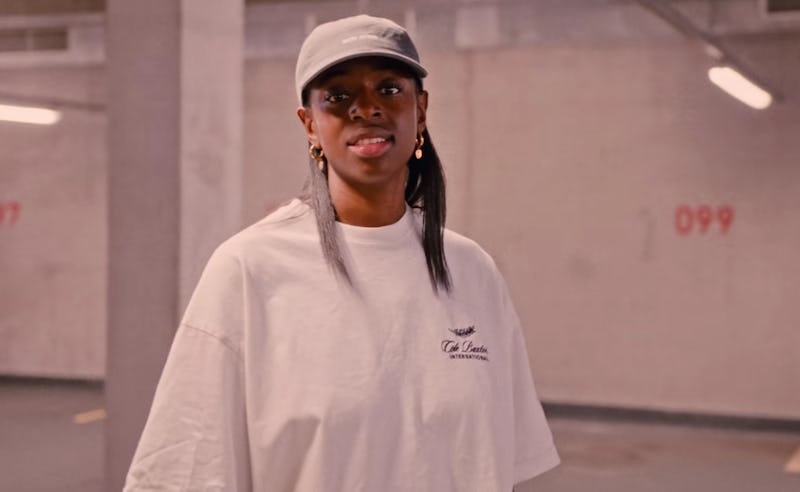 YouTube/CatBurns
It's set to be a busy year for London-born singer-songwriter Cat Burns. After her 2020 single "Go" with Sam Smith became TikTok famous last year, she rose to the second spot on the UK Singles Chart and has since gone on tour with Olly Alexander and Ed Sheeran. Burns will soon embark on her own series of live concerts, first touring the UK in April, then going around various European cities such as Berlin, Stockholm, Paris, and Vienna, before heading stateside to play New York, and supporting Ed Sheeran on his North American tour.
Following the success of her Emotionally Unavailable EP, Burns released the "People Pleaser" single in October 2022, a catchy banger with warm melodies, uplifting guitar chords, and lyrics that a lot of people will relate to. With an Instagram bio that says "helping you get through sh*t one song at a time," it's clear Burns is only too happy to help her listeners work through their things, also. As for the song, Burns, 22, says it is "what it says on the tin: my struggles with being a people pleaser and why I am one."
The song details her troubles with communication and confrontations ("My brain goes hazy, racin' / When I get vulnerable,") and how she has learnt from a young age that her "needs and wants ain't important anyway." Aside from putting everyone else's comfort before her own, Burns reveals that she also has the unfortunate habit of wanting to fix people, crooning in the song, "When you say something's wrong / I just wanna make it better / Oh, but I've realised that you just wanted me to listen."
Despite being an upbeat song with humorously delivered lyrics, "People Pleaser" probably echoes the thoughts of scores of listeners who may also find it difficult to be assertive and stand up for their own needs. Burns does provide a solution of sorts to the problem — "Communication (just makes it worse) / I wish I could just say it straight away" — but makes no promises to stop her people-pleasing habits. If you are also a habitual people pleaser unlikely to stop anytime soon, you'll likely enjoy this bop.
Listen to the song and read the lyrics for "People Pleaser" in full, below:
I hate confrontation
It makes me uncomfortable
My brain goes hazy, racin'
When I get vulnerable
It's a lose-lose situation (delayin')
Communication (just makes it worse)
I wish I could just say it straight away
Oh, I hate bein' this way
Learnt it from such a young age
My needs and wants ain't important anyway
When you say something's wrong
I just wanna make it better
Oh, but I've realised that you just wanted me to listen
But listen, when I see you cry
I can't stand what I feel inside
Oh, I just wanna fix you (fix you)
Guess I'm what they call a people, people, people pleaser
Pleaser, pleaser
Guess I'm what they call a people, people, people
I put my comfort behind everyone else all my life
And it's so hard to describe
Unless you do it too (I know)
It's a lose-lose situation (delayin')
Communication (just makes it worse)
I wish I could just say it straight away
Oh, I hate bein' this way
Learnt it from such a young age
My needs and wants ain't important anyway
When you say something's wrong
I just wanna make it better
Oh, but I've realised that you just wanted me to listen
But listen, when I see you cry
I can't stand what I feel inside
Oh, I just wanna fix you (fix you)
Guess I'm what they call a people, people, people pleaser
Pleaser, pleaser
Guess I'm what they call a people, people, people
Pleaser, pleaser, pleaser
Guess I'm what they call a people, people, people pleaser
Pleaser, pleaser
Guess I'm what they call a people, people, people pleaser