The Night Agent Season 2 Has Plenty Of Material To Pull From
The Netflix thriller is based on a real person.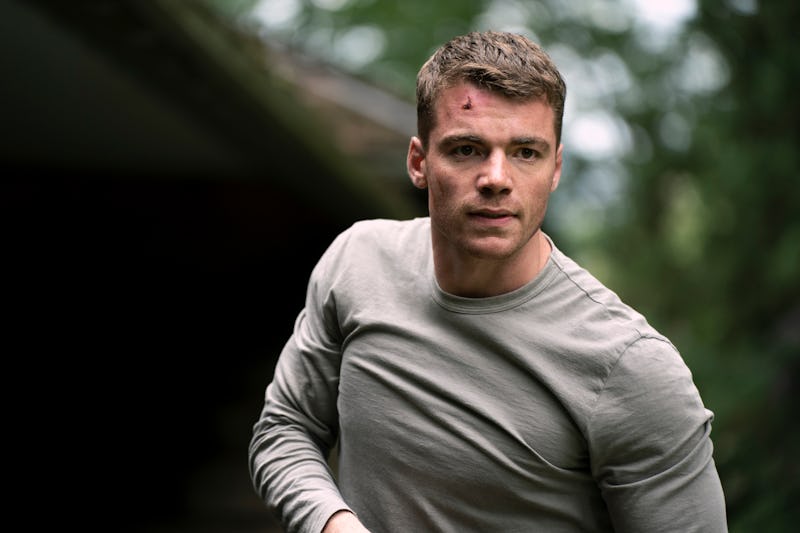 Dan Power/Netflix
If you're a fan of political thrillers, Netflix's The Night Agent likely piqued your interest when it dropped on the streamer on March 23. Shawn Ryan, who developed the series based on Matthew Quirk's novel of the same name, described it as "All the President's Men with car chases" in a recent interview with Netflix. But does the new series about a junior FBI agent embroiled in conspiracy drama have a future?
From the beginning, The Night Agent was described by Netflix as a new series, not a limited series — which was a good sign that there could be plans for future installments. And indeed, on March 29, Variety announced that Netflix had renewed the show. "We couldn't be any prouder or more excited to get cracking on Season 2 to share the further adventures of Night Action with our newfound fans," Ryan said, per the magazine.
Here's everything to know about The Night Agent Season 2.
The Night Agent Season 2 Cast
Of course, fans will have to wait a while to know who's officially on The Night Agent Season 2 cast. Need a refresher of everyone you met in Season 1? Gabriel Basso plays Peter Sutherland (aka, the titular agent), Luciane Buchanan plays Rose Larkin, Hong Chau plays Diane Farr, Fola Evans-Akingbola plays Chelsea Arrington, D.B. Woodside plays Erik Monks, Eve Harlow plays Ellen, and Phoenix Raei plays Dale.
The Night Agent Season 2 Plot
While there's not a direct sequel to Quirk's 2019 novel, there are several other books that occupy a similar political thriller universe. As the author explained in a recent tweet, his titles are "mostly standalones," though some are connected. His recent books include Inside Threat and Hour of the Assassin, about Secret Service agents, and Red Warning, about a CIA officer.
The Night Agent's story of an FBI agent who works in the White House's "situation room" was based on Quirk's real-life friend in Washington, D.C., he told KPBS. "This friend would disappear every night like clockwork," he recalled. "And, you start playing that D.C. parlor game of, Who is he? What's the mystery job? And as best I could gather, his job was to work night watch. And as I dug in, you find out that these relatively junior, young people ... are responsible for staying up all night, every night, tracking crises, and being ready to brief the president or the FBI director."
With all that being said, it seems like there's plenty of story potential to fuel The Night Agent Season 2. The streamer has added "a lot of new stories and characters," too, Quirk wrote, so you'll be sure to see those narratives continue.
The Night Agent Season 2 Potential Premiere Date
Now that The Night Agent has been renewed, when can viewers expect the new season? According to Collider, filming for Season 1 reportedly spanned from February to July 2022 — so depending on the show's production timeline, a potential Night Agent Season 2 premiere date could fall next year if filming commences soon.
This post will be updated with the trailer, release date, and additional plot details as more information on The Night Agent Season 2 becomes available.
This article was originally published on